Poland sees new opportunity in Belt and Road
Warsaw region can become an aviation and railway hub, former prime minister says
Waldemar Pawlak, who served as Poland's prime minister twice in the 1990s, was a European pioneer in engaging China by putting his country, the biggest in Central and Eastern Europe, on the regional chessboard.
During his political comeback in the first decade of this century, working as his country's deputy prime minister and minister of economy, Pawlak kept a close watch on China's dazzling transformation.
And he paid special attention to China's rapid expansion of highways and high-speed railways.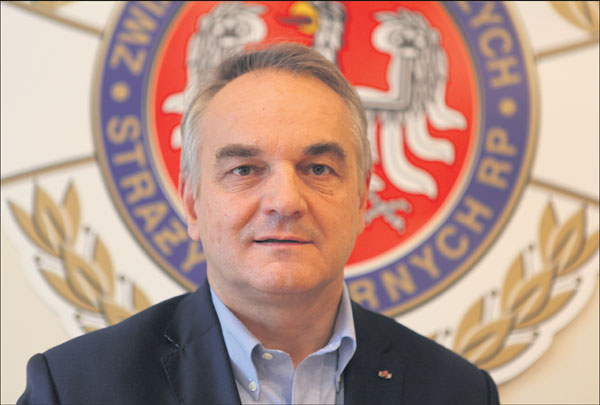 Waldemar Pawlak, former Polish prime minister, says the Belt and Road Initiative has created a "very strong, very prospective area for development". Fu Jing / China Daily
In 2009, during the visit by Xi Jinping, who was then vice-president of China, Pawlak raised the idea of recognizing the regional role of Poland.
"Then we prepared a concept and offered it to China for cooperation based not only on relations between Poland and China, but to show Poland from a regional aspect," Pawlak tells China Daily in Warsaw.
"This concept was evaluated and developed," Pawlak recalls.
He says Poland has very good reason, historically and geographically, to take such responsibility. Pawlak says Poland was the center of Europe and even now, when the European Union has expanded with new members, Poland is a European gateway.
China has recognized the regional significance of Poland. The inaugural meeting between China and the 16 Central and Eastern European countries was held in Warsaw in 2012. The sixth such annual meeting is scheduled for Budapest, Hungary, at the end of this month.
"We think this 16+1 platform between China and Central and Eastern Europe is going well," says the former prime minister.
In further expanding cooperation, he says the Belt and Road Initiative will play a decisive role.
He says the China-led initiative has given his country a new chance to reposition its development strategy by turning Warsaw and the neighboring region into an aviation, railway and economic hub.
Pawlak also says the Belt and Road Initiative not only integrates one country, but all countries with relatively common interests and similar histories.
The Belt and Road Initiative, he says, "from our perspective, is a very big project, especially when we discuss relations around the world, the cooperation between China and the EU, and Russia."
"It has created a very strong, very prospective area for development. And I think it's a good base for development of cooperation between Poland and China," he adds.
Pawlak says his country is eager to build a railway, aviation and commercial hub in central Poland. "And in this concept, our government is looking for Chinese partners right now to participate in this huge investment project, because it's on the level of about more than $10 billion."
Pawlak says Poland's government started with the idea around a year ago and has decided to work on the concept.
"I think they are preparing the draft concept of this project and it will be finished in the near future," he says.
Poland has no high-speed railway, he says, and it has planned to build one in the country, whose big cities are 300 to 400 kilometers apart.
This would create "huge potential for import", says Pawlak.
He adds that three of China's banking giants - Bank of China, Industrial and Commercial Bank of China and Construction Bank of China - are good examples of the cooperation between the Chinese financial sector and Polish companies.
Pawlak says Poland and China have had similar experiences, since both countries started deep changes in their economic systems at the same time, although in different ways. He says both countries have developed the concept of special economic zones to invite foreign investment.
In addition, Pawlak says the 19th National Congress of the Communist Party of China, which was held in October, will play a crucial role in reshaping China, and that the implications of its active diplomacy in recent years are huge.
"If you look at general aspects of Chinese activity in the last five years, I think what stands out is the active leadership of President Xi," says Pawlak.
"This is very important today, because the world needs stabilization."
He adds, "If we look at the Chinese situation, I think President Xi has created a better balance between development, social evolution and economy.
"When I read the book The Governance of China by President Xi, for me, it is very interesting because many elements of this book are dedicated to the best governance of Chinese institutions and the Chinese economy," he says.
fujing@chinadaily.com.cn