Keeping globalization alive and well
Seeing itself as a beneficiary and defender of the concept, China always feels the urge to help countries in need
It is fair to say that anti-globalization is on the rise. But assuming globalization is in reverse runs the risk of overlooking the fact that China has become one of its most forceful promoters, and pivotal international bodies including the World Trade Organization, G20, BRICS and the European Union remain positive toward it.
President Xi Jinping's speech at the World Economic Forum in Davos early this year made clear China's determination to keep globalization alive and well. Xi's stance has been endorsed by not just Chinese scholars and citizens, but also China's steady contribution to the world economy.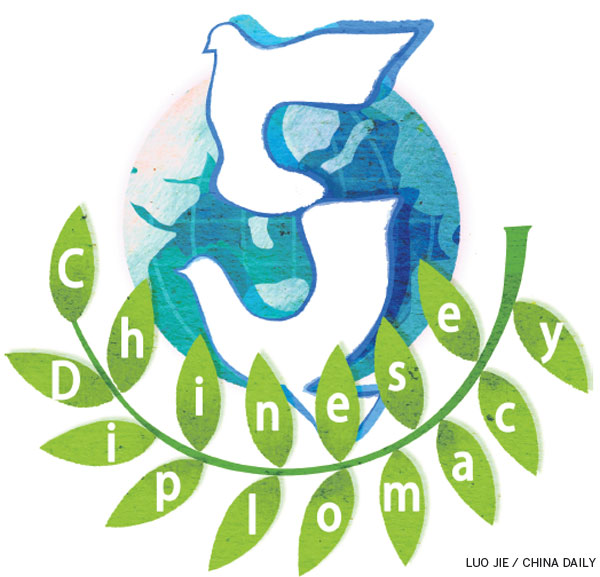 As a beneficiary of globalization and a rising power, China has made strenuous efforts to counter the anti-globalization forces worldwide while injecting fresh impetus into global growth. Among all Chinese solutions, the Belt and Road Initiative with connectivity as its foundation has notable potential to revitalize globalization, as it has no definite geographical boundaries and is open to all eligible participants.
Its focus on policy communication, infrastructural connectivity, cross-border trade and people-to-people exchanges is in line with building a more inclusive, reciprocal world order, as is the "go global" ambition of Chinese enterprises.
In 2016 alone, according to the World Investment Report 2017 released by the United States Conference on Trade and Development, Chinese companies spent $183 billion (155 billion euros; £138 billion) on cross-border mergers and acquisitions. This was 36 percent higher than its inward foreign direct investment. Investment on such a scale is no doubt a boon to the global economy.
On the other hand, China has made progress in opening its massive domestic market to foreign investors and greatly improved its investment in the environment, thrusting itself into the elite club of valued investment destinations. And nearly $1.6 trillion of the country's total foreign trade volume last year, which reached $3.86 trillion, was imports.
Trade aside, China has been among the biggest donors of humanitarian assistance to other developing economies and the least-developed countries, even when its growth was far from satisfactory and its people subject to unpromising living conditions.
Between 1950 and 2016, China has provided a total of more than 400 billion yuan ($60.7 billion; 51.6 billion euros; £45.7 billion) in foreign aid, engaged in at least 5,000 assistance plans and helped train more than 260,000 personnel from developing countries through around 11,000 training sessions.
Seeing itself as a beneficiary and defender of globalization, China always feels the urge to help countries in need and welcomes them to enjoy the dividends of its own economic growth. That should go down in history as a full endorsement of the spirit of globalization. It is universally acknowledged that China has contributed more than 30 percent of global GDP growth per year since the 2008 financial crisis.
While providing globalization with practical assistance in the form of the Asian Infrastructure Investment Bank, the BRICS New Development Bank and other new multilateral financing platforms, Beijing is also an initiator of grand, proactive visions including a community of shared destiny, a new type of major country relationship and the Free Trade Area of the Asia-Pacific. The world should have good faith in the future of globalization, as China and other emerging economies are ready to play a bigger role.
The author is a professor at Shanghai University. The views do not necessarily reflect those of China Daily.