Exhibition to showcase customs offices success
The Exhibition Center for Customs Intellectual Property Protection in Qingdao, Shandong province, opened to the public last week, to showcase the IP enforcement achievements of Chinese customs and to increase IP awareness.
Located in the Qingdao Huangdao customs office, the new center covers more than 1,100 square meters. It is designed to be more than an exhibition area, as it is also a service and exchange platform, as well as a research institution.
It is the second such center to be established nationwide, following the first in Yiwu, Zhejiang province, which opened in October 2013.
There are three permanent exhibition halls in the center: hall one focuses on China's IP protection strategy; hall two introduces how the IP protection system works, and the history and achievements of law enforcement cooperation; and hall three is an area for training, interaction and discussion.
One of the highlights of the exhibition is a trademark featuring the image of a standing rabbit, used by a needle shop in Jinan, Shandong province, during the Song Dynasty (AD 420-479). It is recognized as the earliest trademark in China's available historical records.
Items on show include cargo that violates IP rights and was recently seized by customs offices around the country. In addition, the exhibition makes use of virtual reality and holographic technologies, with LED displays and search equipment installed, allowing visitors to inspect and interact with the products.
Local officials said the customs offices, as an essential law enforcement power, play an important role in cross-border IP protection.
"The Qingdao exhibition center will become an education base for the rule of law, and will host international meetings and training programs organized by the customs offices," said Zhang Shujie, director of the law and regulation department of Qingdao customs office.
The Chinese customs forces have established cooperation with more than 130 countries and regions around the world, signing over 170 mutual enforcement aid agreements. It has registered more than 50,000 IP entries, ranking highest in the world.
The first IP customs registration certificate, with the serial number "T95-00001", is displayed in the exhibition center.
Customs offices around the country have launched 220,000 IP protection campaigns since the cross-border IP protection system was established in 1994, benefiting more than 12,000 rights owners.
zhangzhao@chinadaily.com.cn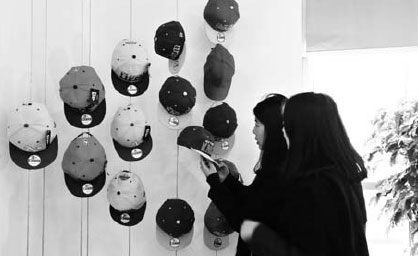 Qingdao locals visit the Exhibition Center for Customs Intellectual Property Protection.  Zhang Jingang / For China Daily