The promise of biotech for China, UK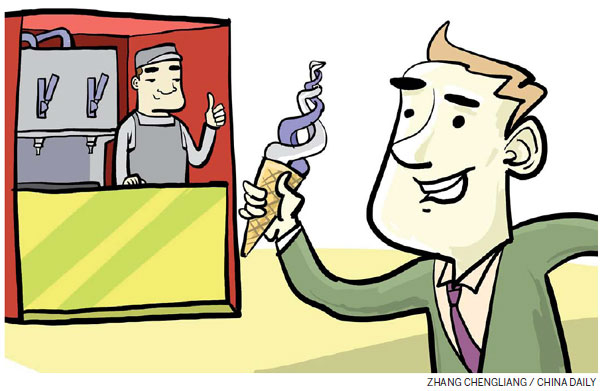 Natural mutual benefits emerge for Chinese investors in Britain's early-stage life-science companies
Recently, China has shifted its strategic investment toward high-technology assets. Why does it matter to the UK? Will the UK biotech startup scene benefit?
In April, Chinese Premier Li Keqiang spoke at the Great Hall of the People on the importance of biotechnology as a key pillar that would reposition China as an innovation powerhouse. It was a key moment in the growth of a new industry and an exciting moment for Western entrepreneurs looking for opportunities to access lucrative new markets.
China has already shown the world how its vast technological capacity can rearrange global markets to its favor in areas of lower-value added technology.
Identified as a key strategic industry in 2009, China began the concerted development of a domestic photovoltaics industry. The exponential growth that ensued, along with favorable global market conditions positioned China by 2016 as a world leader in photovoltaic capacity, with estimates that it will have the capacity to produce 51 GW of solar power next year, more than double the 2010 global production.
Now, as the return on traditional drivers of economic growth begin to shrink, the Chinese central government is looking for new growth areas to boost economic development as it transforms the country into an R&D-intensive innovation economy. Investment in biotechnology, a traditionally high-risk but high-value-added industry, will play a crucial role in the repositioning.
Biotechnology, however, is intrinsically different from photovoltaics. Solar power is fundamentally dependant on the production of pure silicon - a technological discovery that took place almost 70 years ago - and profits based on the incorporation of silicon, as photovoltaic wafers into cells relies on both a manufacturing value chain and a photovoltaic plant size, both of which may be scaled with sufficient investment at low-risk.
The biotechnology industry makes new technological discoveries based on interactions that take place inside living organisms. These interactions are inherently complex and poorly understood. As a result, investment in therapeutics, diagnostics and medical devices are considered high risk. Some technologies are easily scaled (prosthetic hips, DNA swab tests), whereas many are not (gene therapy, immunotherapy).
As a result, despite being designated a strategic industry, the Chinese biotech industry will not experience the growth rates seen in the solar industry, and internal investment yields will be relatively less predictable. This has been well understood in China for some time, so preparation for the transition to an R&D-intensive economy capable of generating high-value-added technologies have been taking place since the early 1980's. Massive infrastructure projects have yielded the creation of thousands of R&D industry parks across the country. More than 400 of them have recently been designated exclusively as biotechnology parks.
Central efforts have stimulated Chinese investors to look abroad with unprecedented appetite for access to early-stage biotechnology. As the call for strategic, government backed foreign investment in high-value-added technologies brings investors to the UK, new investment opportunities await early-stage companies. This is chiefly because Chinese investors view the UK as an attractive location for investment, some of the reasons for which are outlined below:
The UK has world-leading academic institutions (Cambridge-Oxford-London) in close proximity. If pressed, one could have a breakfast meeting in Oxford, attend a lunch seminar series at the Cambridge Science Park and attend a dinner function in central London. Known collectively as the "golden triangle", these locations, together with other nearby startup ecosystems, function as focal points for successful company creation.
University affiliated technology transfer offices ensure that fledgling startups are provided with IP protection, capital and advice to help them securely and effectively launch an innovative science businesses. Protection of IP remains the predominant concern for early-stage ventures in the UK.
The UK has a highly educated diaspora of Chinese STEM graduates. Upon graduation, these people are encouraged to return to China and establish independent companies or academic labs by highly successful provincial and national-level government-facilitated programs.
An established record of successful investor exits and profitable companies has attracted perpetual "evergreen" funding sources and innovative financing models for early-stage companies. These funds have trickled down into the startup community, such that access to funding is now considerably better than five years ago. This results in more companies being at a stage to raise more post-seed funds from international investors. In addition, a devaluation in the pound sterling since the Brexit vote has made the UK an even more attractive opportunity for overseas investors looking to acquire world-class technologies.
A mature start-up ecosystem ensures that young and inexperienced companies are able to access critical skills, knowledge and investor networks for at entry level costs. Young research organizations and those led by entrepreneurs, such as the Innovation Forum, provide training, accelerator competitions and mentorship to teams of young entrepreneurs to speed up their development. These organizations are optimally geared to engage with high-risk, early-stage projects, and provide startups alternative modes for development not necessarily gated by whether or not capital has been raised.
It would appear then, that there is a natural mutual benefit for Chinese investors and UK early-stage life-science companies.
Why, then, are early-stage UK biotech companies not engaging more with Chinese partners? And why have we not yet seen a large scale purchase of early-stage technology assets in Chinese firms?
We have observed firsthand the following three issues repeated during initial meetings between early-stage UK biotech entrepreneurs and Chinese investors. Alone or in combination, they preclude otherwise natural, mutually beneficial partnerships:
Discussions break down at the language barrier. Early-stage companies without a Chinese-speaking executive are restricted during initial engagement meetings with investors. Professional third-party translators capable of discussing novel technologies are expensive enough to preclude continued reliance on their services. Startups must also ensure that any translation service signs nondisclosure agreements before a formal meeting, further reducing this as an attractive option. All formal bilingual documents must further be approved by a qualified interpreter before signing, as contractual agreements often state that the original language of the contract will take precedence if and when discrepancies emerge.
UK companies do not understand how their technology will be protected. A well-protected intellectual property portfolio plays a central role in the evaluation of any biotechnology company. In the UK, bio-entrepreneurs avoid sharing confidential information until an enforceable NDA is structured and agreed upon. The enforceability of an NDA signed with a Chinese partner is poorly understood by bio-entrepreneurs in the UK. Cautious startups may not divulge information, frustrating investors and preventing further discussion.
Conditional relocation to China as part of a funding round stops partnering. Early-stage companies are often embedded in the local ecosystems from which their technology has been spun out, with a developed a network of advisers, business contacts and often access to local facilities. International relocation at an early stage is not an option for young companies looking to mitigate risk.
In conclusion, mutual understanding is essential if fruitful collaborations are to be developed, which in turn may require both parties to deviate from their typical domestic partnering strategy.
Many UK-based early-stage startups are beginning to engage with Chinese investors. Engagement should be necessitated by validation of the Chinese partner, using knowledgeable UK and international support organizations (such as ChinaBio, CBBC, Dynasty Bio and others). Further validation is asserted if the investor has a physical presence and permanent staff in the UK.
Chinese investors must move beyond the chief incentive of up-front payment in exchange for relocation, ownership or a majority equity stake in a company. Other benefits, such as preferential regulatory environments, free use of expensive lab equipment and facilities and access to vast data sets or human tissue banks are all lucrative opportunities very much sought after by UK based startups. These opportunities must be clearly articulated in an open and transparent way.
Most important, both parties must focus on the core elements of trust and friendship, and exercise patience and understanding when manageable differences appear. Only then will the facile transfer of high-value-added UK biotechnologies be set on the path of Chinese market entry.
Peter K. Crane and Thomas Bray are directors for global biotechnology accelerator The Innovation Forum. The views expressed do not necessarily reflect those of China Daily.