Anbang, a leading Chinese insurance group in overseas M&A, is to help the acquired companies in management with Chinese experiences.
Aside from respecting different cultures and traditions of international companies, Chinese companies should also leverage their own experience accrued over many years, identifying the brand value and management deficiencies of the acquired companies, sharing management experience and collaborating in product and service innovation in order to eventually achieve results.
This is Anbang's business philosophy of co-building, sharing and mutual benefits in global resource integration.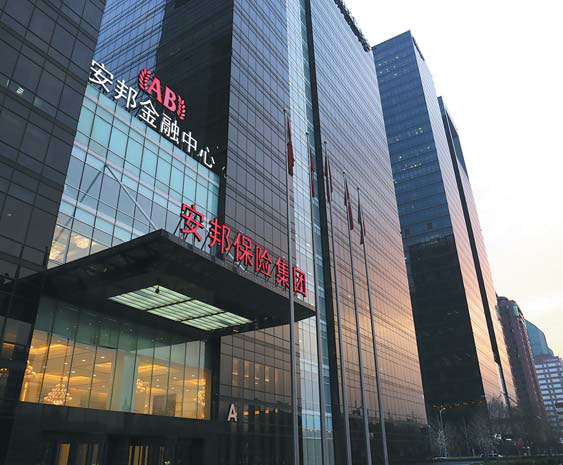 The Anbang Financial Center, the headquarters of the Anbang Insurance Group, is located in Beijing's Central Business District. Provided to China Daily
Insiders said that Anbang's success in overseas investments is in line with the G20 blueprint of innovative growth of the world economy given by the G20 summit held in Hangzhou, China, early this month.
At this summit, China worked hand-in-hand with major world economies to set the G20 blueprint of developing an innovative, invigorated, interconnected and inclusive global economy.
Pointing out the direction of structural reform of both the economies of the world and that of China, the G20 blueprint will become a roadmap for sustainable development of the global economy and set a stable foundation for the next round of growth.
The blueprint reflects China's contributions to global governance, demonstrates Chinese wisdom and promotes the experience of China's development, experts said.
Anbang brought to Vivat a new understanding of the 21st century insurance market and its needs, which was effectively a makeover of a 100-year-old, traditional company, says Alan Barrell, entrepreneur in residence at the Judge Business School at the University of Cambridge.
Barrell says he expects to see more aging and struggling Western companies invigorated and transformed thanks to the injection of Chinese innovation and vigor, "not just Chinese money".
Wu Xiaohui, chairman and CEO of Anbang Insurance Group, said, "Against the backdrop of globalization, Chinese companies' going out has become the norm.
Anbang has entered overseas markets with the utmost sincerity and provided its invested companies with advanced management expertise gained from experience in the Chinese market, along with new internet-based products and services.
In the process, we have integrated with the acquired companies. As we expand our business overseas, we also bring dynamism and vitality to the economies and countries in which we invest, following Anbang's business philosophy of co-building, sharing and win-win."