Ride the home price bubble at your own risk
"Will home prices in Beijing still go up in the second half year? Shall I buy an apartment right now?"
As a business reporter who has been covering the real estate sector for almost a decade, this is one of the questions my friends ask me most frequently.
Frankly speaking, I am also confused by the market right now, just like industry analysts.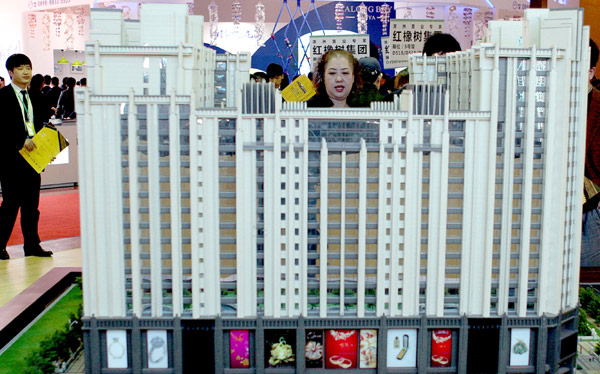 Homebuyers visit a real estate show in Beijing. Wang Zhuangfei / China Daily
After a record-strong rebound, both in transactions and prices, after the Chinese Lunar New Year (in February), I used to believe the capital's real estate market would stabilize, or even see a price dip, in the second half of the year. But, I've been proven wrong so far.
China's major cities saw home prices grow for the 15th consecutive month in a row in July, with the growth rate continuing to accelerate, according to research by the China Index Academy.
Jiaxing in Zhejiang province grew by 4.94 percent, Langfang in Hebei 4.22 percent, and Hefei in Anhui 4.17 percent - all leading the price growth last month, while Beijing, Shanghai and Shenzhen are among the top 25.
When I talked with a research chief of an international real estate consultancy, she said writing a research note on home prices also gave her a headache.
"Frankly speaking, the capital's home prices have been extraordinarily high for me. But, given the existing supply and demand relationship, I am afraid the prices may still go up further, excluding policy factors," she said.
Currently, there are around 90,000 apartments available for sale in Beijing. The stock of 110,000 apartments is usually regarded as a benchmark: If the stock is higher than that, home prices will be under pressure.
Around two to three years ago, I considered 50,000 yuan ($7,570) per square meter for an apartment outside Beijing's Fifth Ring Road a really high price, but now the cost of land price in the capital's suburban areas has hovered around 40,000 yuan per sq m, which means the sales prices of those projects will be probably range from 60,000 yuan to 70,000 yuan per sq m.
Huang Chaoyang, chairman of Hong Kong-listed China SCE Property Holdings Ltd, said he believes home prices in the suburban areas of Beijing, Shanghai and Shenzhen could reach 60,000 yuan to 80,000 yuan per sq m if the apartments have easy access to subways and quality educational facilities, citing Hong Kong as an analogy. That's why the company spent 3.95 billion yuan in February snapping up a land parcel in Beijing's Mentougou district, an area outside the capital's Sixth Ring Road, with floor space costing more than 40,000 yuan per sq m.
Henry Chin, head researcher at CRBE Asia Pacific, is also quite optimistic about the prospects of the residential markets in those metropolitan cities, citing the continuous entry of talented people as creating strong demand which supports the surging prices.
China's real estate market, however, is a typical policy market, which means homebuyers should not only pay attention to the supply-demand relationship, but also read between the lines of important news.
Curbing asset bubbles is one of the priorities for the central authorities, said the Political Bureau of the Communist Party of China Central Committee in late July. This was the second time that the central authorities used the term "asset bubbles" this year, showing their determination to curb the growing risks in the property sector.
As one of the most direct drivers pushing up home prices, monetary policy is a very important factor to watch in the second half of the year. So far, I don't see signs of further loosening up. And, the government has a number of measures to take if the home prices keep soaring. Suzhou and Nanjing in Jiangsu province, for instance, just announced policies to re-impose house purchase curbs and raise the down payment for second-home purchases.
My suggestion is: If you need an apartment urgently, for instance, for a marriage or for children's education, then just buy it. But, if you are making a home purchase for a pure investment purpose, you need to think twice - the bubble may swell further, but the chance of a burst is also increasing.
By the way, foreigners are now allowed to buy only one home in China.
Contact the writer at huyuanyuan@chinadaily.com.cn