Greece begins evacuation of Idomeni refugee camp
About 8,400 people, mostly from Syria, Afghanistan and Iraq, live in small tents there
Greek authorities began an operation at dawn on Tuesday to gradually evacuate the country's largest informal refugee camp of Idomeni on the Macedonian border, blocking access to the area and sending in more than 400 riot police.
The government's spokesman for the refugee crisis, Giorgos Kyritsis, said on Monday that police would not use force, and that the operation was expected to last about a week to 10 days.
The first six buses, which police said were carrying a total of 340 people, left Idomeni just over two hours after the operation began, heading to a new refugee camp near Greece's main northern city of Thessaloniki. No violence was reported.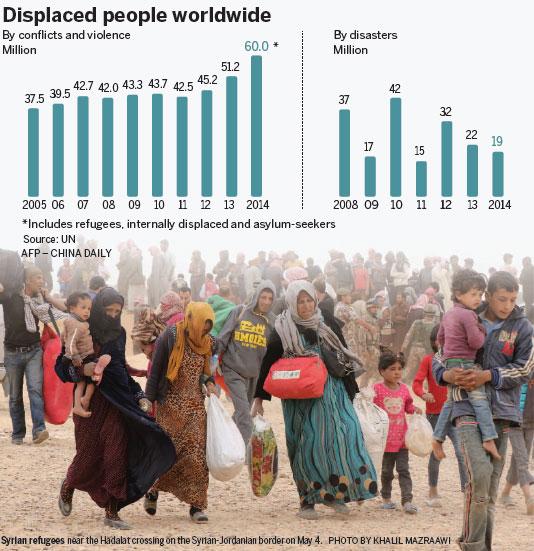 The camp, which sprung up at an informal pedestrian border crossing for refugees and migrants heading north to Europe, is home to an estimated 8,400 people - including hundreds of children - mostly from Syria, Afghanistan and Iraq.
At its peak, when Macedonia shut its border in March, it housed more than 14,000, but the numbers have declined as people began accepting authorities' offers of alternative places to stay.
In Idomeni, most have been living in small camping tents pitched in fields and along railroad tracks, while aid agencies have set up large marquee-style tents to help house people.
EU agreement
Police and government authorities said the residents will be moved to newly completed official camps.
More than 54,000 refugees have been trapped in financially struggling Greece since Balkan and European countries shut their land borders. Nearly a million people have passed through Greece, the vast majority arriving on islands from the nearby Turkish coast.
In March, the European Union reached an agreement with Turkey meant to stem the flow and reduce the number of people undertaking the short but perilous sea crossing to Greece, where many have died after their overcrowded, unseaworthy boats sank.
Under the deal, anyone arriving clandestinely on Greek islands from the Turkish coast after March 18 faces deportation back to Turkey unless they successfully apply for asylum in Greece.