Feng shui might have more to do with cash flow than energy flow
With Chinese buyers spending upwards of $28.6 billion on US residential real estate between April 2014 and March 2015, sellers and agents would do well to pay heed to some other numbers that have come out of a recent survey. Namely that for 86 percent of Chinese buyers, the ancient design principles of feng shui play a role in their decision making.
Feng shui - the positioning, spatial arrangement and design of a building to maximize a harmonious flow of qi, or energy - is well known to a majority (76 percent) of Chinese home shoppers surveyed for the Better Homes and Gardens Real Estate and Asian Real Estate Association of America (AREAA) study. More than half of them said they follow the practice in their daily lives.
"As the Asian-American community's influence in the real estate market continues to grow, feng shui principles are gaining much needed attention," said Carmen Chong, AREAA chairwoman.
Without getting into the mysticism of the whole doctrine, certain characteristics of a property can be immediate deal-breakers. One out of three home shoppers, for instance, said they would not consider buying a home located at the end of a dead-end street.
One-third also said they would be put off by a house whose back stairs directly face the front door or one that has a sloped backyard. One out of four said a house whose front and back doors align was a no-no.
The list goes on. The kitchen must be organized and free of clutter, its colors complementary and the stove must not be directly below the master bedroom.
Some feng shui participles can be applied when staging a house in preparation for putting it on the market. In the bedroom, for instance, the bed should not directly face the door (feet pointing out the door is known as the "Death Position") and mirrors should be nowhere near the bed. The bed itself should be accessible from all angles and headboards, especially solid wood ones, offer strength and supportive energy, the study suggests.
Two-thirds of the people surveyed carried feng shui into the bathrooms, which should be located away from the home's center, have the toilet in a separate space and be equipped with a full-length mirror.
The ideal feng shui-ed home allows the energy of the five elements - wood, fire, earth, metal and water - to flow freely through the entire structure and promote balance and calm, the study explains.
"In the bathroom, where water is the pervasive element, mirrors help bring reflection and space enhancement," the study advises. "Plant life next to the mirrors encourages better qi flow from water to earth to metal to wood."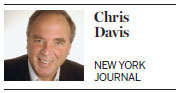 The 16th century Jesuit missionary Mateo Ricci was one of the first Westerners to observe and comment on feng shui practices in China and condemned it all as ridiculous superstition. "What could be more absurd," he wrote in his memoirs, "than their imagining that the safety of a family, honors, and their entire existence must depend on such trifles as a door being opened from one side or anotheror one roof being higher than another?"
The two-volume Skeptic Encyclopedia of Pseudoscience takes on feng shui (along with the Bermuda Triangle, dowsing, astrology and others) and while it notes that "folk remedies and superstitions" have been folded into feng shui, some of its principles are "quite rational."
Author Robert T. Carroll, writing in The Skeptic's Dictionary, is not so kind: "Feng shui has become an aspect of interior decorating in the Western world and alleged masters of feng shui hire themselves out for hefty sums to tell people such as Donald Trump which way his doors and other things should hang." Carroll called it just another "New Age 'energy' scam" and "fortune cookie philosophy".
Still, the recent real estate survey doesn't lie and when $831,000 is the average home price Chinese buyers are paying (compared to $256,000 for Americans), a little feng shui can go a long way.
Contact the writer at chrisdavis@chinadailyusa.com
(China Daily USA 08/19/2015 page2)