Expectant Li Na's news thrills crowd
Retired two-time Grand Slam champion Li Na is expecting her first child.
She made the announcement during an on-court ceremony at the opening day of this year's Australian Open on Monday.
Li won the women's singles title at the tournament last year before announcing her retirement in September because of chronic injuries.
Monday's announcement was met with thunderous cheers and applause from spectators in the Rod Laver Arena, where Li lifted the Australian title in 2014, her second Grand Slam championship following the French Open in 2011.
"I choose to share my secret here with fans from all over the world," she said. "This summer, the first baby of Jiang Shan's and mine will come to this world.
"I can't wait to have this new chapter in our lives," she added.
Known for making jokes at her husband's expense at Melbourne Park over the years, the 32-year-old Li was far more charitable on Monday, giving him credit for his part in the pregnancy.
She said, "Me and Dennis (Jiang Shan) are so excited our first child will be out in the summer. Dennis is doing a good job, he just makes one ace."
AP - Xinhua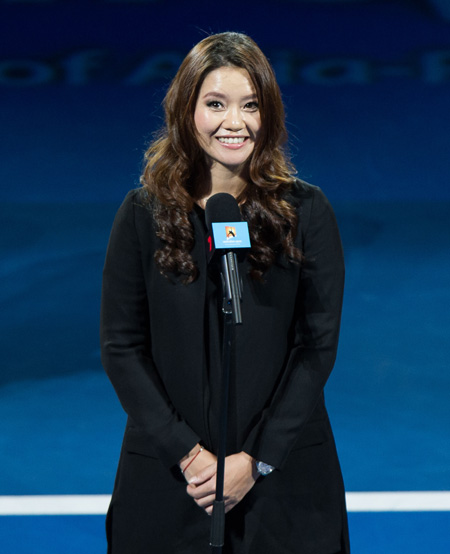 Retired Grand Slam champion Li Na announces she is expecting her first child in the summer. Reuters