Chinese students selected for USA Biology Olympiad
This summer 12 Chinese Americans have been selected among 20 high school students to participate in the USA Biology Olympiad (USABO).
The competition is held by the Center for Excellence in Education (CEE). Students compete in the semifiinals from June 1-15 at Purdue University, which has held the competition five times. The winning high-school students will compete in the final competition from July 6-13 in Bali, Indonesia, a worldwide competition involving students from 63 countries.
The finalists from 10 different states were selected based on their scores from the USABO Open and Semifinals Exams. Nearly 10,500 high school students applied to be in the competition.
"I haven't done many science competitions in the past, but I did Science Olympiad this year. I participated in the events like entomology, designer genes, and geological mapping," said Jeff Chow, 15, a junior at Diamond Bar High School, from Diamond Bar, California.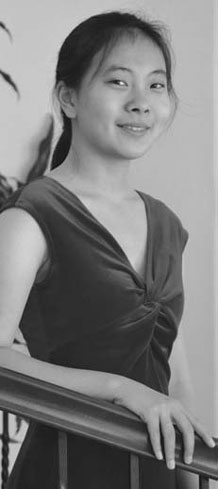 Catherine Wu, 18, who will attend Harvard University, is selected to participate in the USABO for the second time this year. Provided to China Daily
"Biology is interesting because it's cool seeing how the body or other living organisms work," said Chow. "I also like biology because I'm hoping that I can use it to better the health and lives of others in the future."
When asked about his academic work ethic, Chow said: "I think what makes me stand out is my determination and hard work. I'm able to put aside other things and focus on one thing, which is something that not everyone can do."
Chow has been practicing violin since he was little. He will be playing at Carnegie Hall in December and also likes to play badminton in his spare time.
For Catherine Wu, 18, from San Diego, it is her second time making it into the final competition. Last year she earned a gold medal from the USA Biology Olympiad held in Bern, Switzerland. Only four gold medals were awarded to the US as 16 other gold medals were awarded to participants from other countries.
"Last year I got in, so this year I feel really lucky getting in again," said Wu, who graduated from Canyon Crest Academy this spring. Wu said that she developed a love for math and the Olympiad allowed her to explore different options
"Catherine has never had a tutor. She tutors other kids like her classmates and kids younger than her, in math, biology, and chemistry," said Wu's mother Hui Zhuang.
Last year, Wu participated in the USA Mathematics Olympiad and the International Computational Linguistics Olympiad.
Wu attends several after-school clubs including debate and speech. The previous summer she worked at the Salk Institute on a basic research project, trying to identify the gene to cure breast cancer.
She graduated from Canyon Crest Academy, a top 100 public school in the nation this spring, and will be attending Harvard University to major in biology in the fall.
Her hobbies include reading, problem solving, piano and flute and she used to play in the school band. "I am considering research work in the future and exploring my opportunities," said Wu.
Finalists will spend two weeks at Purdue participating in intensive theoretical and practical tutorials in laboratories across campus and in Discovery Park, studying with biologists.
At the end of two weeks, students will take a practical and a theoretical exam, with the four highest-scoring students named to Team USA to participate in this year's International Biology Olympiad.
Clark Gedney, director of the BioMedia Center for Instructional Design at Purdue who manages the administration of USABO activities, said: "It is quite an experience to mentor a classroom of 20 extraordinary students. These are the students whose discoveries and leadership will alter the future."
Other Chinese American students in the competition include three from California and Washington, one from North Carolina and Virginia, and two from New Jersey.
Contact the writer at readers@chinadailyusa.com
For China Daily