Boarding in China preps kids for study overseas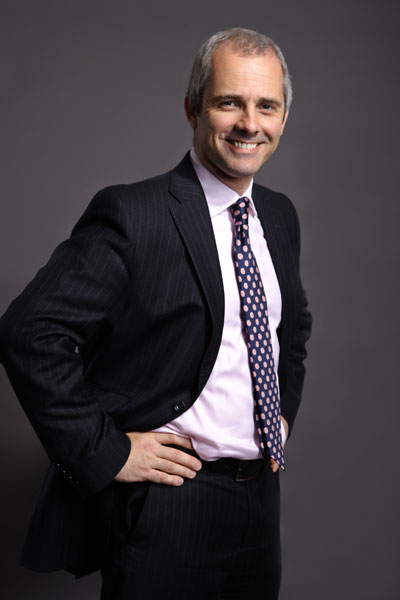 Murray Fowler, master of Wellington College International Tianjin
With the rapid progress of China's economy, more and more Chinese parents prefer to send their young children to schools overseas. But in the opinion of Murray Fowler, master of Wellington College International Tianjin, studying overseas is not good for younger children.
In his view, attending an international boarding school in China is good preparation for the move abroad when pupils are old enough.
"The best part of studying in an international boarding school is that you get to stay in China. It allows students to retain the comfort of being in their home country but also provides the chance to be exposed to something different, a different education system and different language and schoolmates from different nationalities," he said.
Up to the age of 13, he believes, pupils would do better to stay in their home country, close to their families, only going abroad in their mid-teens or later.
As a member of the school's founding team, Fowler is the second master. He took the position in August 2011 after serving as a geography teacher at Wellington College in the UK since 1991.
He aims to introduce many of the methods and values of the UK school to its sister branch in Tianjin.
"The three crucial things in school are teachers, students and parents. They form a triangle. If a school misses any of them, it will not run well," Fowler said.
"It's very important to get parents involved as much as possible."
According to data from The International Talent Bluebook: China Overseas Development Report, which was published by Social Sciences Academic Press in 2012, there are large numbers of Chinese children studying abroad. In 2011, there were around 76,800 Chinese children in high schools overseas, with many more in primary and junior schools.
Many students in boarding schools in the UK come from Hong Kong and the Chinese mainland.
The advantages to studying overseas are many, including opportunities to get involved in a wide range of extracurricular activities, such as sports, music and expeditions. But Fowler urges parents to be sure that their children are old enough to be sent to study overseas, since leaving one's home and country at an early age can be difficult.
"But clearly there is an enormous amount to gain in terms of independence and exposure to a complete different language and culture. There are a lot of things to prepare for before you go abroad because the life is very different," Fowler said.
According to the China Overseas Development Report, cultural differences, study-related stress and loneliness are three problems that teenage students face while overseas. Fowler hopes parents will pay close attention to the children's personal growth and mental health and not focus exclusively on academic achievement.
zhangmin@chinadaily.com.cn