Swedish solar energy innovation to make it a real alternative to fossil fuels
Sol Voltaics, a nanotech materials company, has developed new technology that dramatically improves the efficiency of solar energy cells while lowering costs.
The technology promises to make solar energy competitive with fossil fuels at market prices.
Its solar panel additive - branded "Solink" - enables the panels to convert sunlight into electricity far more efficiently using a miniscule amount of the novel material gallium arsenide. Gallium arsenide has proven to be the substance of choice for the highest conversion efficiency of solar energy limited only by its high cost relative to other solar materials.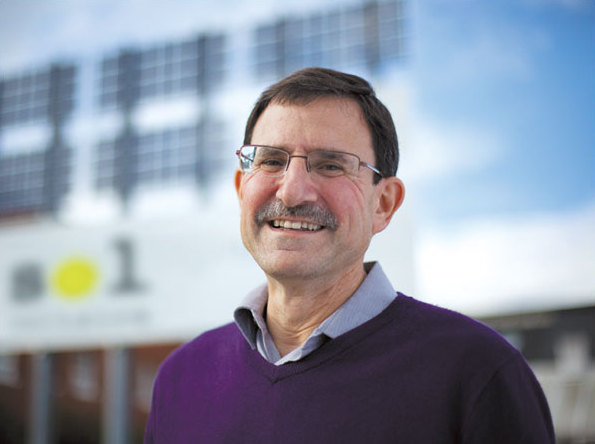 David Epstein, CEO of Sol Voltaics.
The company is founded by the Lund University professor Lars Samuelson, who invented "Aerotaxy."
Along with his discovery of a nanophotonic effect, Aerotaxy allows the rapid and economical formation of extremely tiny structures called nanowires, crucial for cost and performance leadership in the industry.
The new method is a giant leap for the solar sector. "Currently, producing nanowires is expensive. With Aerotaxy, we now have the means to produce high efficiency Gallium Arsenide solar modules at a fraction of today's cost," says David Epstein, CEO of Sol Voltaics.
Solink itself will be mass-produced using the new process. The company will produce the nanomaterial ink and sell it to solar panel manufacturers beginning 2015. While using silicon alone is more economical than nanomaterials today, Sol Voltaics may change that equation.
"Even though it's an expensive material, we require so little of it that it becomes cost-competitive," he continues. "About one gram of Solink can cover an entire square meter, and increase its efficiency by 25 percent."
Leaving Silicon Valley in 2012 to join Sol Voltaics, Epstein brought with him an extensive background in technology. Today, combining his experience as engineer, entrepreneur, venture capitalist and teacher, Epstein's vision points directly to China.
"Our market is module manufacturers, mainly in China," he explains. "Two-thirds of the world's solar modules are manufactured there. Soon, it could be 80 percent." Sol Voltaics has shot a welcome ray of optimism into the solar industry, and China's solar panel producers await.
www.solvoltaics.com
World Eye Reports provided the story