How to make white tea
Step 1
The processing of white tea starts with the harvest. Farmers should follow strict requirements such as don't pick leaves on rainy or frost days, don't pluck purple sprouts or slim tea leaves, nor pick overly mature or damaged leaves.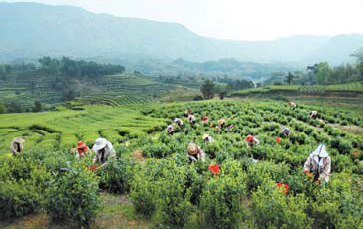 Step 2
The next process is sunlight. Methods include natural, indoor or warm aging processes, according to different types of tea leaves, weather conditions and places. In most cases, silver-needle tea is made by the first method. Sunlight before 10 am and after 4 pm is the best.
Step 3
The last is drying. Leaves with a silver or golden color are placed in a bamboo container heated by charcoal fire. It is also very strict in techniques. The temperature needs to be mild, around 30 C to 40 C in the most traditional drying method for white tea.