Chinese books look overseas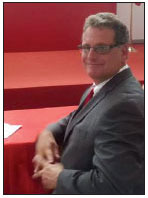 Robert Fletcher, CEO of Publish On Demand Global,at the Beijing International Book Fair, where PODG signed a joint-publication agreement with the Anhui Press and Publications Bureau.
Chinese publishers who want to target the 50 million Chinese who live abroad have signed an agreement to publish and export Chinese books into the global market.
Publish on Demand Global (PODG) and Anhui Press and Publications Bureau signed an agreement at this year's Beijing International Book Festival, which was held at the China International Exhibition Center from Aug 28 to Sept 3.
Under the deal, PODG will be releasing the English versions of a 14-part series of travel books under US International Standard Book Numbers (ISBN), and Anhui will be publishing the Chinese versions under Chinese ISBNs. Every book title is assigned an ISBN by its publisher for tracking and ordering. Publishers, book sellers, libraries and readers use the unique number as a way to identify a specific book.
"The publishing enterprises of Anhui have made great efforts to reach out to the global marketplace through the export of copyrights, publications, cultural and electronic media products and co-publishing. This new agreement with PODG will greatly further that initiative," PODG said in a press statement.
Through the agreement, PODG will use the global distribution they have built to distribute both versions of the books, said Kait Neese, vice-president of PODG.
Much English content is being imported to China "as is" without translation that caters to the expat community as well as the Chinese population looking to learn English, according to Neese, but the Chinese are realizing that there are many native Chinese speakers living outside of China that want their literature "as is" as well.
"Because of the Amazons of the world, the e-books, the digital reading places," Neese said, "[the Chinese are realizing] that they can export their literature 'as is' in Chinese and hit those niche markets, or the Chinese readers in a small city in Portland, maybe somewhere in Iceland, maybe Latin America, you just never know."
While the US and UK publishing landscapes are quickly being changed by digital publishing and the e-book market, Neese said that Chinese publishers are concerned with other priorities, the first being that there's a Chinese market overseas at all. "I don't think that's what's fueling them-the hype and the gossip of digital publishing, which is so prominent in the US right now-they realize that there's a market out there," she said.
The audience also includes Chinese who live in areas like Hong Kong, Macau and Singapore, according to a statement from PODGB's CEO Robert Fletcher. They are interested in putting "their entire catalogue in the Chinese language into these global distribution channels," he said.
Right now, there is more English material entering China as opposed to Chinese content being exported, but Neese thinks that will change soon. She stressed the importance of guanxi-establishing a good relationship-and how distribution will become crucial to laying down the groundwork for partnerships between publishers.
"The Chinese are such a big force to be reckoned Publishers will take large bundles [of material] just to have the relationship with the Chinese publishers," she said.
Though the Chinese are hungry for English content and PODG hasn't seen the tables turn yet, that doesn't mean that China hasn't been increasing its efforts, Neese said.
"They have already started [making Chinese titles available globally] and they are doing a great job," said Neese. "The Chinese government has really supported the efforts."