Sinopec takes stake in Egyptian oil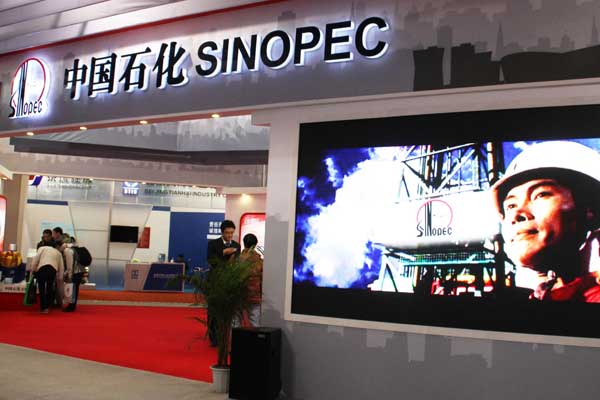 Sinopec Group's deal with Apache Corp will add daily output of about 130,000 barrels of oil for Sinopec. Chinese companies have completed 83 overseas oil and gas purchases worth $100.7 billion in the past five years. Provided to China Daily
Group invests $3.1b in Apache Corp's assets in Middle East nation
China Petrochemical Corp, or Sinopec Group, has agreed to pay $3.1 billion for a 33 percent stake in Apache Corp's Egyptian oil and natural gas business, its biggest purchase in the Middle East and a sign of China's increasing overseas energy investment.
The deal is the first stage of a partnership between China's largest refiner and the Texas-based exploration and production company, which was announced on Friday. The two companies aim to pursue joint upstream oil and gas projects.
The operations that are being acquired, located in the Western Desert and away from the centers of political unrest in Egypt, will add daily output of about 130,000 barrels of oil for Sinopec Group, the company said in a statement.
That's equivalent to 9 percent of last year's daily production of 1.5 million barrels of oil equivalent, according to Bloomberg News calculations.
The deal is expected to close in the fourth quarter, and it will be Sinopec's biggest such transaction since the 2010 purchase of Syncrude Canada Ltd.
"Their (Sinopec's) technical expertise complements our 20 years of experience operating in Egypt and creates an alliance that will continue to explore and deliver the tremendous hydrocarbon resources in the Western Desert," Steven Farris, chairman and chief executive officer of Apache, said in a statement on the company's website.
Wei Fujun, a spokesman at Sinopec International Petroleum Exploration & Production Corp, the unit making the purchase, told Bloomberg that Sinopec is aware of the political uncertainties in Egypt and is focused on long-term development in the region. Wei termed the price of $3.1 billion "very reasonable".
The deal, which coincides with a potential move by PetroChina Co into Iraq, is viewed by some analysts as a sign of China's increasing investment in the region as it secures energy resources.
Chinese companies have completed 83 overseas oil and gas purchases worth $100.7 billion in the past five years. CNOOC Ltd's $15.1 billion acquisition of Canada-based Nexen Inc early this year was China's largest overseas acquisition.
Lin Boqiang, director of the China Center for Energy Economic Research at Xiamen University, said the Egypt purchase also reflects the limited options China has when buying overseas energy assets.
"After all, Egypt is shadowed with political uncertainty. Investing at this time has left Sinopec in a quandary," Lin said.
He said the move was motivated more by Sinopec's chance to benefit, as the company plans to strengthen its upstream capacity, rather than a national, State-backed strategy.
According to Moody's Investor's service, Sinopec may adopt a more prudent approach to capital expenditure in the second half of 2013 to reduce negative free cash flow.
Bloomberg News contributed to this story.
weitian@chinadaily.com.cn