Trade head: Shenyang's Sino-German prosperity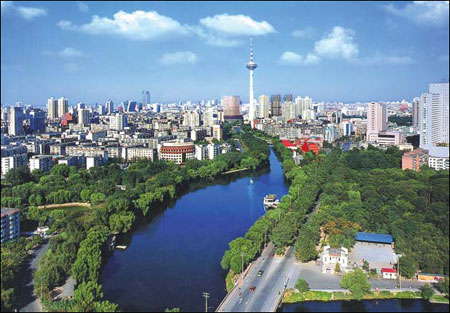 Shenyang has long been the economic, cultural, transport and trade hub for Northeast China. Photos Provided to China Daily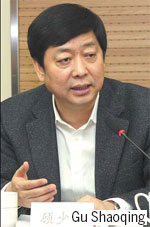 Booming BMW joint venture, $3.93b in bilateral business
It is my honor to introduce my hometown - Shenyang, capital of Liaoning province in Northeast China - to our friends in Germany's business circle.
With over 2,300 years of history, Shenyang has long been the economic, cultural, transport and trade hub for Northeast China.
Covering 13,000 square kilometers and with a population of 8.2 million, Shenyang is also an economic center for Northeast Asia and the Bohai Sea region of China.
It has a comprehensive transportation network of highways, expressways, railways, high-speed railways and airports. The Shenyang railway marshalling station and Taoxian International Airport are the largest in Northeast China.
The Shenyang Economic Zone - which includes parts of seven peripheral cities - is a large national-level economic zone with abundant resources and policy support.
Known as the "Oriental Ruhr", Shenyang is one of the nation's renowned industrial bases for equipment manufacturing.
We have one of China's top four aircraft production facilities.
BMW's biggest manufacturing facility outside its home country is also in Shenyang. In addition, General Motors has a plant in the city.
We project that annual automobile production capacity in Shenyang will hit 3.3 million units by 2020.
Building on our traditional industries - advanced equipment manufacturing, IT, biomedicine and aviation - we are now developing emerging sectors including new materials, new energy and environmental protection.
We have major industrial zones in Tiexi, Hunnan and Shenbei for these booming industries, together with many others that offer unique advantages.
Over the past three decades, we have been dedicated to improving the investment environment, especially for foreign investors. A total of 87 enterprises on the Fortune 500 list had invested in Shenyang in 152 projects by the end of 2012.
Germany is our important partner in trade and investment.
Since the first Sino-German joint venture was founded in Shenyang in 1993, the number of German-invested projects has grown to 115, including those funded by industrial giants BMW, BASF and Siemens. All their investments have gained great rewards.
Germany is the city's largest trading partner with bilateral trade totaling $3.93 billion last year.
Shenyang has twinned with Dsseldorf as a sister city , where it has set up its European representative office.
The central government's plan to revitalize traditional industrial bases in Northeast China and its policy to support the Shenyang Economic Zone will bring enormous business potential for German companies and other investors.
So I sincerely welcome German entrepreneurs to Shenyang for the shared goals of prosperity and success.
The author is the head of Shenyang Foreign Trade and Economic Cooperation Bureau
(China Daily European Weekly 08/02/2013 page19)