Football is finally on its way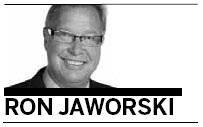 I have found myself using words like "historic" and "ground-breaking" and "it's real" a lot recently.
For two years, I have been part of a group working to bring football to China.
Now, it's happening. AFL-Global, based in my hometown of Philadelphia, and led by my partner Marty Judge, just completed a two-week tour of six China Sports Universities that have formally signed on to develop an US-style arena football league.
The first step was a touchdown, if I do say so myself. Ganlan Media International, our partner in Beijing, under the guidance of David Wu, hosted a five-day clinic at Beijing Sports University from May 26 to June 1.
Six Universities sent four representatives each to begin the process of becoming coaches and officials for the new league. Most importantly, the China Rugby Football Association - the official governing body - has lent its support to the program. They were on hand to watch our eight-man staff of US coaches and officials conduct six hours of classroom study and three hours of on-field practice daily. It culminated in a wonderful formal closing ceremony at which all 24 students (having passed their final 100-question written exam with an aggregate average grade of 82) received a special certificate. It was AFL-G's honor to also present Beijing Sports University with its first full set of football equipment.
Lou Tilley, president of Lou Tilley Media, who developed a 50-page, 12-part written lesson plan with a 10-part video companion series in both English and Mandarin, tells me that "these students exceeded our expectations by the end of day one. It was clear that they were passionate about the sport, and their probing questions knocked us back a bit. By day two, our coaches made the collective decision to layer in far more information, and by day three we had full units of offense and defense on the field running designed plays, and calling their own penalties. Amazing - and promising."
This is a historic first step. We now know that the Chinese government likes the concept of our sport. They have told us that they are interested in their young athletes absorbing more about the virtues of teamwork and cooperation, which are vital to the game. We have also been told that they would like to toughen their young athletes up a bit.
Well, you can be sure football will help on both counts.
Our work continued almost immediately after the closing ceremonies, as a pair of two-man coaching teams left to visit each of the six universities.
They will observe prospective players in person, select the first team members and install practice plans. They will also leave behind the bound manuals and 10-part video training series for each of the new players to study and absorb.
By the way, our coaches tell me there are some tremendous prospects just waiting for the chance to play. One future coach at our camp plays quarterback in a flag football league already, and wowed our guys with his arm, as well as with his leadership qualities. This will be a great and rewarding experience for me personally, and for my group, but especially for the people of China.
Analyst Ron Jaworski, who played 17 years in the NFL and earned All-Pro honors and a Super Bowl berth with the Philadelphia Eagles, is a regular guest columnist for China Daily. He can be reached at sports@chinadaily.com.cn