Credit ratings JV to be launched in Hong Kong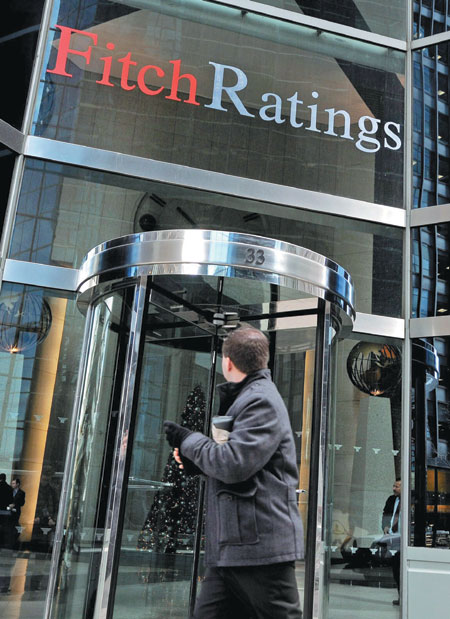 Guan Jianzhong, chairman of Dagong Global Credit Rating Co Ltd, the Chinese ratings agency, says the current ratings system is flawed and favors developed economies. Provided to China Daily
Dagong Global Credit Rating Co Ltd, the Chinese ratings agency, is launching a joint venture operation in Hong Kong next month to challenge the current ratings system, which the agency claims is "flawed".
Dagong will team up with US ratings agency Egan-Jones Ratings Co and RusRating from Russia to launch the venture, called Universal Credit Rating Group, starting with around 20 analysts which will gradually grow to more than 100.
Richard Hainsworth, the founder of RusRating, will be the chief executive officer of UCRG and in charge of daily operations.
Guan Jianzhong, chairman of Dagong, who will also be chairman of UCRG, said: "We hope that UCRG will bring a new perspective to the current ratings landscape and help build a new credit ratings system."
UCRG follows in the footsteps of China Chengxin, China's oldest rating agency, which established a foothold in Hong Kong in August.
Experts are viewing the moves as growing evidence of a determination to boost Chinese influence on the global credit ratings system on the back of its growing economic and financial power.
Guan said UCRG plans to spend six years creating a new credit ratings system that will fully disclose credit risks between creditors and debtors.
He described the current system, dominated by the "big three" agencies - US-based rating agencies Moody's, Fitch Ratings and Standard and Poor's - as flawed and favoring developed economies.
Inaccurate ratings by the three are widely criticized by some as having added fuel to the global financial crisis.
Sean Egan, the president of Egan-Jones, said UCRG's near-term goal is to supplement the current ratings system, by bringing in new geographic perspectives.
"The current system is New York-centered. UCRG will bring the perspective of China and Russia to the table.
"That means UCRG will get different rating results from the big three," he said, adding the new company is also willing to bring in new partners from different countries.
Egan, who is well-known for providing early warnings of the credit crisis, said he feels the biggest risk to the global economy at the moment lies with money-printing by major economies, including the US and Japan, which is adding pressure on agencies to provide accurate credit ratings.
"UCRG, with its diverse background, is capable of dealing with this challenge and accurately disclosing credit risks," said Egan.