Defining China's middle class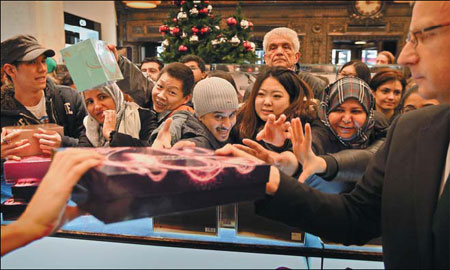 China's middle class offers the most compelling consumption story in the world. Provided to China Daily
For foreign brands particularly, it is the much-talked about and hyped "emerging Chinese middle class" that is the most sought after consumer segment. For some, they represent nothing less than the saviors of global consumer capitalism. And they do exist. While the Chinese middle class is now the subject of so many newspaper articles, magazine features and corporate PowerPoints, just how well do you know them, their tastes and eccentricities? Probably not as well as you think as opportunity abounds but brand failures are as easy to find as brand successes.
The global research firm Mintel has recently conducted one of the largest and most targeted consumer surveys of the emergent Chinese middle class.
Mintel's research clearly shows that as well as being brand obsessed, dedicated to educational achievement, property ownership and maintaining high levels of savings, the Chinese middle class is at the forefront of China's changing society.
China is clearly an economic superpower, and now it is emerging as a leisure and consumer superpower; a trend led by the new middle class. It is not just about clothes and cars but also about holidays, hanging out in Starbucks and joining WeightWatchers.
Effectively targeting and selling to this group of consumers is clearly a challenge. In a presentation at the China-Britain Business Council, key insights on the Chinese middle class that Mintel's research has revealed are explained, which will help you better understand this potentially massive opportunity.
Date: April 24
Venue: China-Britain Business Council, 3rd Floor, Portland House, Bressenden Place, London
Website: www.cbbc.org