Company Special: Coca Cola's packaging gets more environment-friendly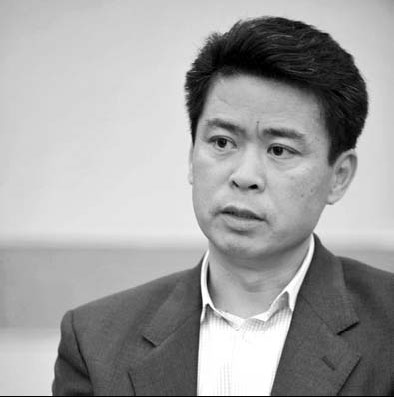 Bai Changbo, vice-president of Coca-Cola China. Provided to China Daily
The international beverage giant Coca-Cola announced recently that it has taken a new environmental step in China by using non-PVC labels on the bottles of all its products, starting in October.
Liu Huidong, a senior manager of technology at Coca Cola China, explained that PVC (polyvinyl chloride), which has been permitted for beverage labeling, may do environmental harm in recycling if it is dealt with improperly.
Liu said that OPP (oriented polypropylene) and other types of material are being used to replace PVC. He made the remark on the sidelines of an environmental innovation show in Guangzhou, on Tuesday.
Coca Cola began research on a PVC label replacement in 2007 and started using OPP labels for its carbonated beverages in 2008.
"Coca-Cola has become the first international beverage company to replace PVC with environmentally friendly materials in labeling all its products," said Zhao Yali, president of the China Beverage Industry Association.
"We hope more companies will join this packaging innovation, and environmental protection, to contribute to the sustainability of this industry."
Bai Changbo, the vice-president of Coca-Cola China, added that the PVC replacement is just one of several packaging innovation moves Coca-Cola has made.
For example, the company introduced short-neck bottles in China in 2008 to cut material usage in capping by 25 to 35 percent.
It also adapted a stay-on-tab for all its aluminum cans in China to increase the recycling potential of aluminum by more than 1,500 tons a year.
In 2010, it began using super lightweight bottles for its water brand, which can save 6,200 tons of plastics annually.
That same year, it introduced its so-called plant bottles, at the Shanghai World Expo. Up to 30 percent of the bottle material comes from reproducible plant-based materials instead of petroleum.
Products in plant bottles are now available in Shanghai and Taiwan.
"We're actively assessing the feasibility of the massive application of plant bottles in China," Bai said.
The company has said it will reduce the amount of packaging material per liter of its products by 7 percent, by 2015.
It also hopes to work with local manufacturers in making things such as plastic chairs, partly from recycled beverage bottles, explained Zhao Yanhong, the head of public affairs and communications at Coca-Cola China.
The company has also committed itself to energy saving and emissions reduction all over China, Liu, the senior manager, said.
The idea is to cut carbon emissions by 40 to 45 percent, by 2020, from the 2004 level, and energy use in its refrigerators by 45 to 60 percent, from the 2000 level, according to Bai.