When less means more and better for the future
Conserving water resources needs to be a top priority for firms in China
'There are more ways of skinning a cat than choking it with cream," the British writer Charles Kingsley once wrote.
Finding solutions to China's water shortage is no doubt much more complex than finding a way to dispatch a cat, but at least one new approach is gaining wide attention.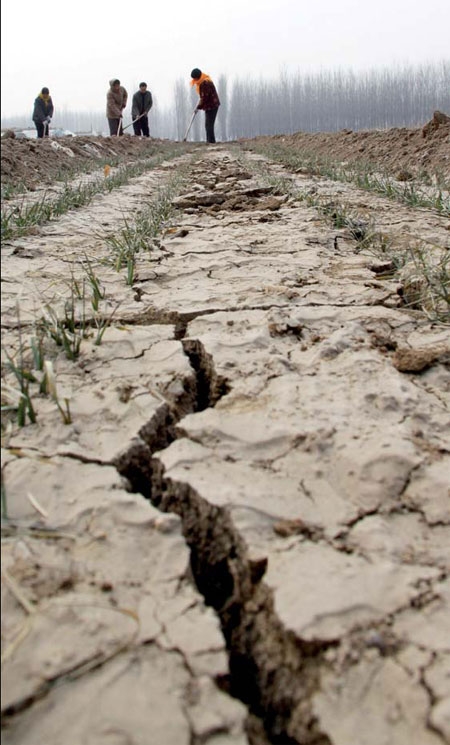 The water conservation industry will be the next big thing to investors due to rising concerns over water shortage and drought. [Provided to China Daily]
It simply puts aside the obvious solution, harnessing more water, and focuses on almost exactly the reverse approach: using less.
That means China's water conservation industry is increasingly being looked on as the next big thing for investors.
Officials of the International Finance Corp, a member of the World Bank Group, say they are shifting their investment focus in China from water supply to high-efficiency water use.
"We've studied the global scarcity of water, and our recent studies indicate that by 2030 there will be a 40 percent gap between water supply and demand globally," says Patrick Mullen, water and sanitation specialist at IFC, which provides financing to private business in developing countries.
Speaking at the sixth China International Water Business Summit in Beijing in mid-October, Mullen said studies on the scarcity of water were "shocking". He did not elaborate.
An earlier report by the research company Mckinsey & Co said that China would face a shortage of 201 billion cubic meters of water in 2030, when 300 million people would lack safe drinking water.
Mckinsey said China should consider water saving measures and re-using waste water to cope with shortages because measures to increase water supply would cost more.
A study by IFC said there would be inadequate public funding to cope with the world water shortage, and it estimated that an additional amount of between $50 billion (35.9 billion euros) and $80 billion a year would be required from the private sector.
"It is difficult to close the gap by simply increasing supplies, so we have decided to help reduce water consumption," says Sun Hao, investment officer of IFC's resident mission in China.
He says that IFC has invested about $95 million in two water projects in China and is looking to invest in new areas, including technology innovation.
It is hoped that the shift in IFC's investment focus will draw investor attention to water efficiency, he says.
Given China's status - it has 20 percent of the world's population, but 7 percent of the water - industry insiders are cheering the new trend. Iris Tal-Arbel, chief executive officer of Kardan Water International Group, which in China represents TAHAL Group of the Netherlands, says: "When we talk about water scarcity in China, it is actually quite different from what we see in the developed market."
Apart from the obvious physical ramifications of water being scarce, there are economic and ecological ones, she says.
"In the next 15 years 300 million people will move to urban areas of China, which will need more infrastructure to provide new drinking water supplies. And the ongoing growth of China's economy also creates pressure on infrastructure from the industrial sector."
Seventy percent of lakes and rivers in China are polluted and the same goes for more than 90 percent of underground water, she says.
Tal-Arbel says the government has begun to stress the importance of high-efficiency water management, such as re-using water and recycling.
"The 12th Five-Year Plan (2011-2015) (on water) is quite similar to the previous 11th Five-Year Plan but you can find more emphasis on water re-use and water saving."
When she talked with colleagues four years or so ago about things such as re-using water, no one believed it could become an industry. "The situation (has) completely changed."
Re-use of water in China is restricted to industrial concerns, she says, but in the future agriculture may be allowed to go down a similar path, something that has happened in Israel.