Minor Snow: A forerunner of winter chills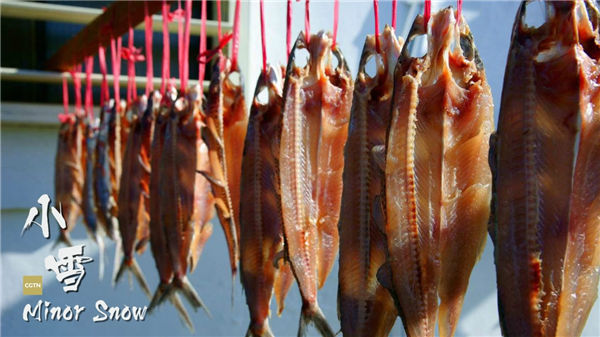 [Photo/CGTN]
Store food for the coming winter
It seems the Chinese just never let go of any chance to enjoy delicious food. In the north, people eat hotpot and mutton, which are believed warm and nutritious. Besides, sitting around the steaming pots with family and friends could easily create a warm atmosphere.
In many areas of China, people start to make cured meat during this time of year. Slice the meat into pieces and dry them in the wind, the meat would be preserved for a long time. Before the refrigerator was invented, this measure could help to diversify the dinner tables for the coming holidays.
It is out of the same reason that the coastal residents dry fish to get prepared for the winter.