A taste of Chengde's Eight Dishes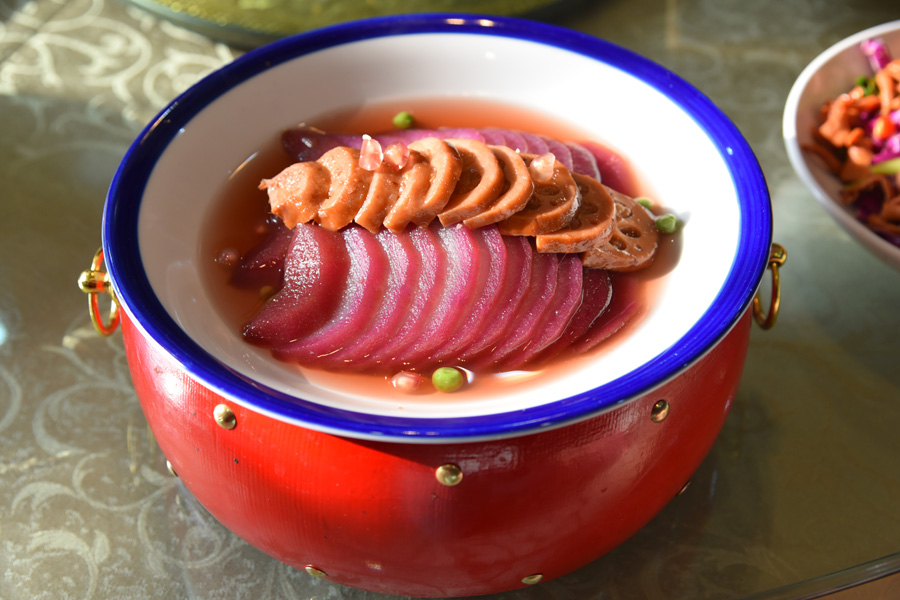 Stewed pear with lotus root [Photo by Zhang Xingjian/chinadaily.com.cn]
You may consider Chengde a tourist city, but don't ignore the distinguished food culture here.
In fact, Chengde has a fairly long history of royal food culture. Since the establishment of the Chengde Summer Resort during the Qing Dynasty (1644-1911), superior royal cooking skills, together with folk cooking methods, have combined to create Chengde food.
Eight Dishes, a typical Manchu-style cuisine served in Chengde, in North China's Hebei province, refers to the delicate meals served during the lunar Chinese New Year.
Using a combination of techniques including frying, stir-frying, roasting, steaming, stewing and braising, Eight Dishes select quality meat of wild animals such as rabbit, camel, sparrow and venison as the main ingredients with a focus on rich flavors.
Let's take a look at some typical Chengde cuisine served at the Qiao Family Manchu Eight Dishes Restaurant.