Grab that crab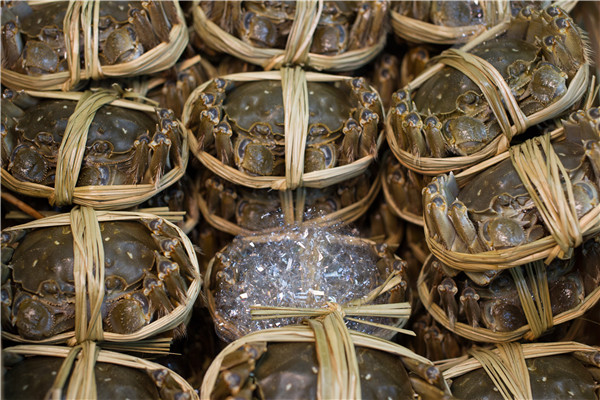 GAO ERQIANG/CHINA DAILY
The options for hairy-crab lovers, however, are not limited to these few institutions. A quick search on Dianping.com, China's most popular dining directory, shows that there are hundreds of such restaurants in Shanghai. Even foreign companies have been quick to jump into the fray: Singapore's Paradise Group, among others, has introduced a special menu featuring four hairy-crab dishes this year.
"The way people are enjoying crab dishes today is completely different from decades ago," says Wang.
"Before, people wanted a dish that featured the crab meat because most individuals could not afford having an entire crab to themselves. Today, diners want the same, but only because they don't have the time and patience to extract the meat themselves."