Shelling out the goodness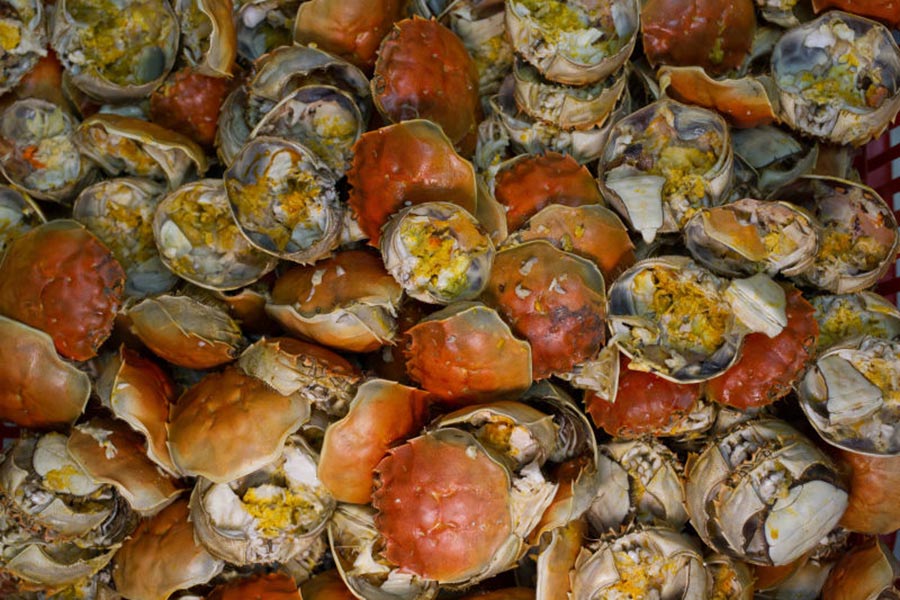 Wang Bao He processes 1,000 kg of hairy crabs everyday from mid-September to Octover. The restaurant first started out as a place where people could savor high quality yellow wine. [Photo by Gao Erqiang/China Daily]
Over at Yong Yi Ting, the Chinese restaurant at Mandarin Oriental in Shanghai's Pudong district, chef Lu Yiming is busy creating his own crab feast. Yong Yi Ting was among the restaurants in Shanghai that were awarded a Michelin star this year.
The 34-year-old Shanghai native has been doing so every year since the restaurant opened in 2013 and his signature dishes are the steamed orange filled with hairy crab cream and yellow rice wine, and the baked crab meat souffl.
"I want the crabs to be in the dish, instead of on the dish," said Lu.