Shelling out the goodness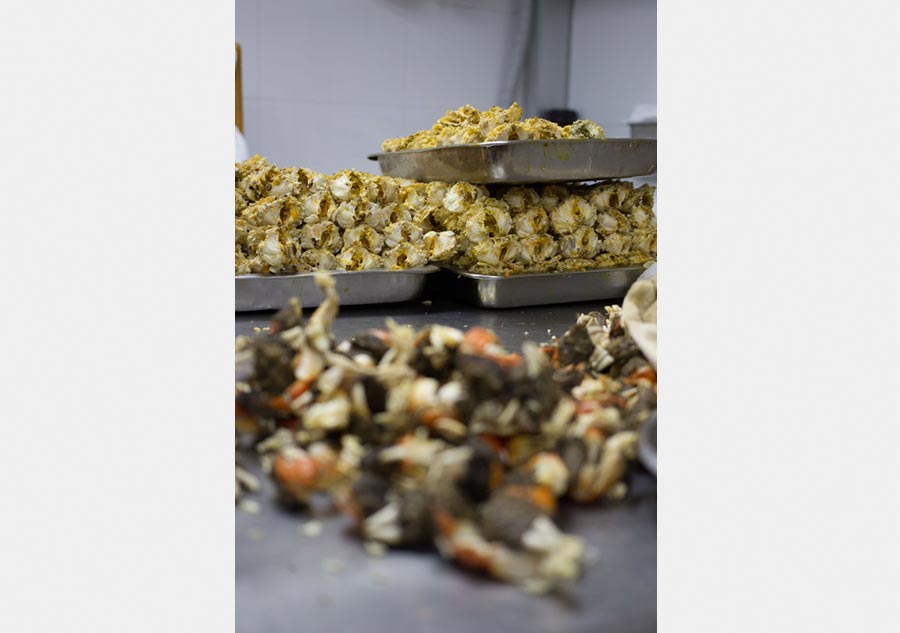 Wang Bao He processes 1,000 kg of hairy crabs everyday from mid-September to Octover. The restaurant first started out as a place where people could savor high quality yellow wine. [Photo by Gao Erqiang/China Daily]
"You won't need vinegar for it. It tastes divine whether chilled or hot," said Wang.
The secret to this dish, he claims, is the lemongrass used to tie the crabs, the perilla that is added to the boiling water and the citrus juice added to the sauce.
"One of the things that discourage many people from eating the crabs, aside from the laborious dissection, is its muddy and at times fishy flavor. This is something we've been good at neutralizing," said Wang.