Shelling out the goodness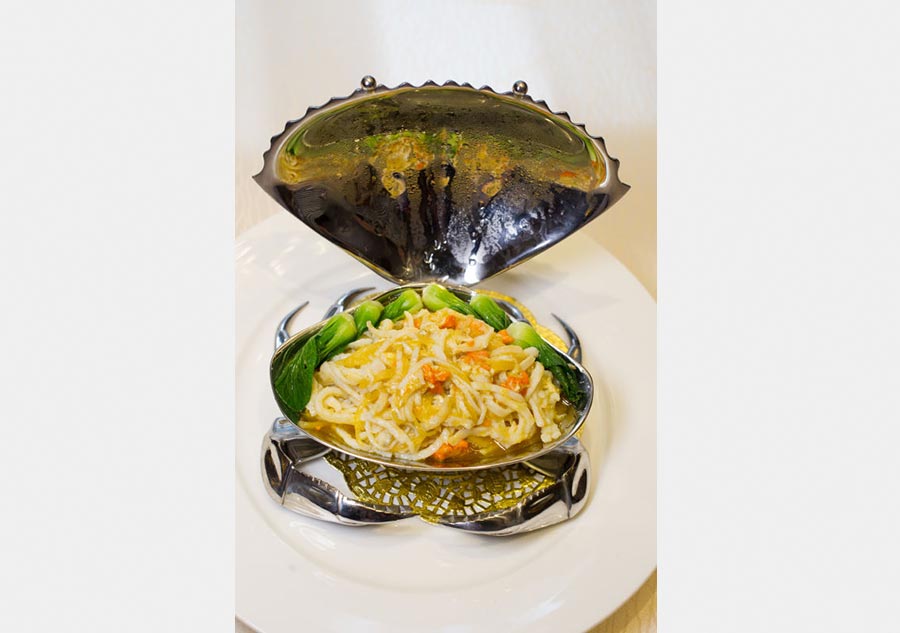 A dish served at Wang Bao He. [Photo by Gao Erqiang/China Daily]
"We are the first in China to offer a crab feast," claimed chef Wang, who started his apprenticeship at the restaurant in 1981.
Following Wang Bao He's success in incorporating hairy crabs into their menus, other similar dining establishments soon spawned. In 1991, Shanghai's Xin Guang restaurant became the first specialized hairy crab establishment in China. A decade later, Fujian native Ke Wei set up Cheng Long Hang which is today known as the largest hairy crab restaurant chain in the country.
The options for hairy crab lovers, however, are not limited to these few institutions. A quick search on Dianping.com, China's most popular dining directory, shows that there are hundreds of such restaurants in Shanghai. Even foreign companies have been quick to jump into the fray - Singapore's Paradise Group, among others, has introduced a special menu featuring four hairy crab dishes this year.