Get a noseful of that old black magic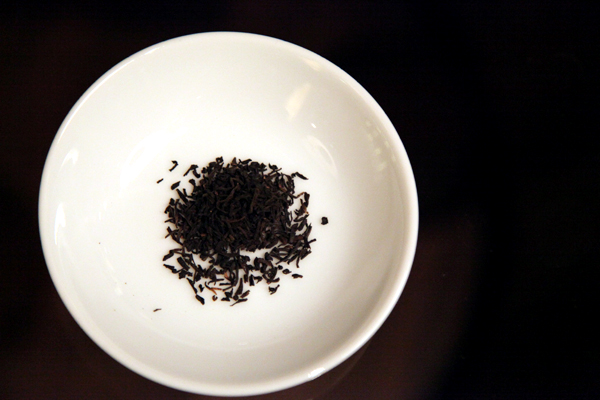 Qimen black tea wins worldwide popularity for its pleasant fragrance. Photos by Fan Zhen / China Daily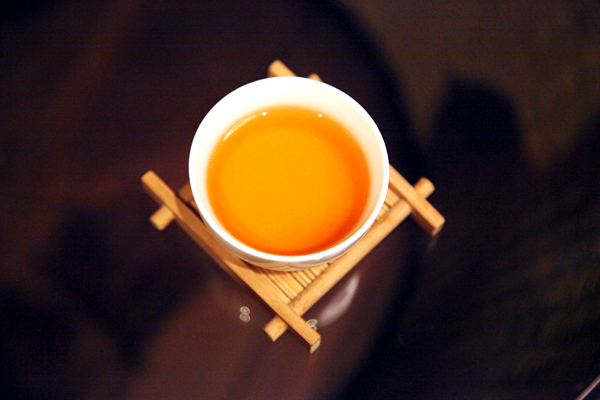 Name of tea: Qimen (Keemun) Black Tea 
Type: Black tea 
Origin: Qimen county, Anhui province 
If you know one variety of Chinese tea, it's very likely to be the Qimen black tea. 
That's the one that made the tea table of former leaders Deng Xiaoping and Margaret Thatcher's 1982 meeting. It's also rumored to be the favorite of the British royals, especially the queen. 
If there is a leader among Qimen's many traits, it's "fragrant". It's actually the most fragrant of all the world's teas, ranking ahead of Darjeeling and Uva black. 
The aroma's intensity is the stuff of legend: Even the very perfumed concubines of emperors were said to be unable to compete. Qimen is therefore nicknamed "the one that makes beauties drunk". 
It is so aromatic that it's listed in the scent database of French perfumes.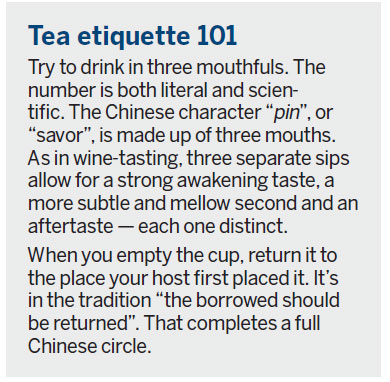 The smell is a mixture of flowers, fruit trees and honey, the very pleasant medley often found in orchards. Tea sommeliers would compare it to charming ladies who are dainty with youthful spirits and graceful with knowledge of the world. 
Qimen's sweetness in flavor and smell, in fact, makes it a de facto air freshener. 
And for as every other black tea, Qimen warms and nurtures the stomach. 
Moreover, this fragrant drink and medicine isn't exclusive to the nobility. It is also for the rank-and-file. It's easy to find quality ones. There is no fuss about making a decent cup. The price tag is far from formidable. Its best side dish is tart-sweet glazed fruits - not at all hard to come by. 
The tea has a lackluster history. The first trees came from the rugged Wuyi Mountains in Fujian province. Taken to the slightly more northern Anhui province by a shrewd businessman, they took hold and developed a brand new flavor in the alien soil. 
Customers liked it, businessmen went about promoting and mass-producing it, and Qimen black tea became an international hit. 
Today, Qimen black tea is China's top tea export. 
It has a standard look: The leaves are wizened, shrunken rice-shuck lookalikes of darkish red. Just one pinch, at most two, should conjure up a cup of its distinct, slightly smoked smack. 
Hot water at the ready? There's no trick about when to put in the leaves. If you're using a purple-clay kettle, all the better, because Qimen black tea is altruistic enough to also nurture the teapot and bring out its color. 
The only down side of this easy treat is this: Qimen loses it flavor fairly quickly - after just two rounds of brewing. But the two cups it gives are luscious, delicious and lingering. 
Zhou Yutong is tea sommelier of 
the Four Seasons Hotel, Beijing. 
Contact the writers through sunye@chinadaily.com.cn.