Ethnic art gets designer boost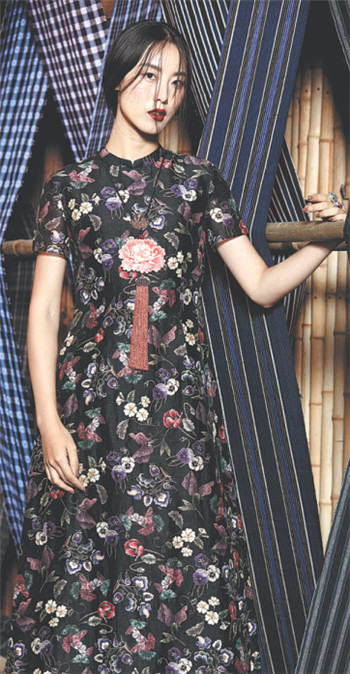 [Photo provided to China Daily]
The group currently has more than 500 stores in China, including a designer space in Beijing's Parkview Green mall that showcases its collaborations with international and local designers.
The growing interest in Miao ethnic culture is also changing the lives of villagers.
In Jidao village, embroiderers now hold workshops to teach children the craft.
There are about 50 embroiderers in the village, with the oldest being more than 80 years old.
With regard to overseas exposure, the embroiderers were taken by Chinese designer Xie Feng to Paris Fashion Week in 2012 to exhibit their skills.
As their craftsmanship has gained more exposure over the years, orders have flooded in.
Now, looking to secure their future, the embroiderers have formed a foundation, and they contribute 3 percent of their revenues to it.
The foundation now has a fund of around 6,000 yuan, which they intend to use to promote their art, says Chen Qin, an embroiderer and one of those behind the foundation.
"It (the foundation) is like a seed. We will use it to spread our heritage," she says.
Contact the writer at sunyuanqing@chinadaily.com.cn