Ethnic art gets designer boost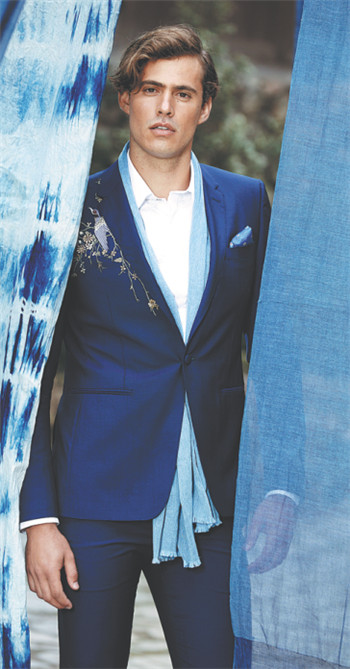 [Photo provided to China Daily]
Eve has been working on a project to preserve Miao embroidery over the past 15 years with a dedicated team that documents the traditional craftsmanship.
It has established a network of craftspeople and their work, and this has been used extensively in their collections and shown at exhibitions and runway shows in Milan, London and Paris in recent years.
Separately, Eve has also formed an alliance with local brands, so that all its members can make use of the database.
In a related development, it has also helped build a museum in Guizhou to exhibit the works of the embroiderers.
Xia Hua, founder and chairwoman of the Eve Group, says: "These people are preserving their heritage with their hands. I want to share their craftsmanship with the world, and to let it see the beauty of our country."
Xia was a teacher at the China University of Political Science and Law before founding the Eve Group in 1994.
Eve is best known for making men's suits, and it has dressed Chinese magnates Jack Ma and Liu Chuanzhi. The company now has five brands-Eve de Uomo, Notting Hill, Kevin Kelly, Jaques Pritt and Eve Cina.
The prices of its outfits range from a few hundred to more than 10,000 yuan ($1400).