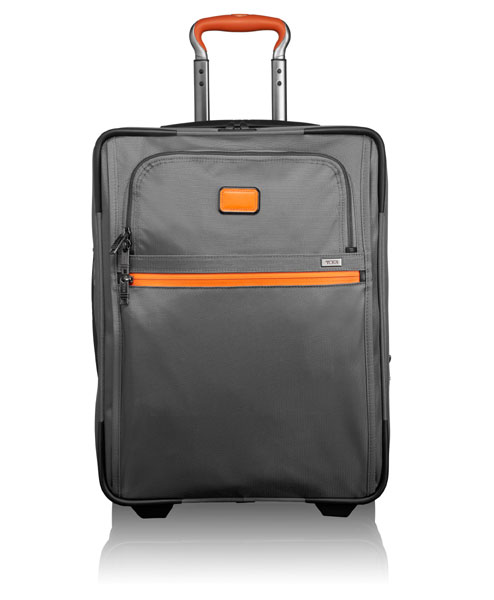 Alpha Ballistic Travel Continental Exp 2 Wheeled Carry-on.
The event showed how far Tumi has come in the nearly 40 years since it was first established in New Jersey. American Charlie Clifford was in the Peace Corps in Peru, and he began to import bags from South America. He eventually created his own brand, which he named after a prefecture in Peru whose symbol is a pre-Columbian knife.
"He made bags out of ballistic nylon, a new - and now our signature - material that at the time was used in bulletproof vests," says Tom Nelson, Tumi's managing director for Asia-Pacific. "The material is highly durable."
At a time when luggage consisted of awkward boxes that were cumbersome to wheel - if it boasts any wheels at all - Tumi produced garment bags that kept suits, shirts and dresses neatly pressed even under the duress of long-haul travel.
"People invest in Tumi for peace of mind," says Nelson. "They know their bag will perform and support their lifestyle. Travel is hard both on the individual and his luggage. We are about making journeys easier."
Tumi prides itself on its many collaborations with like-minded people who push the boundaries of what the brand can do. "What we don't need are more luggage designers," Nelson says, laughing, referring to his company's preference for partnering with cutting-edge international talents who think outside the box.