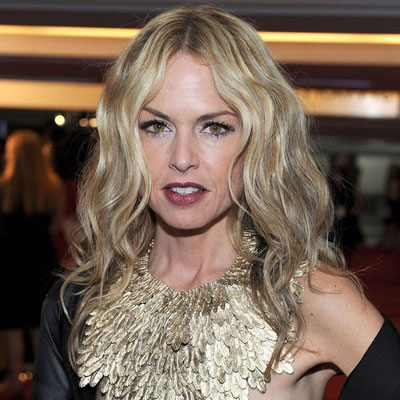 Rachel Zoe has named her latest handbag design after her son.
The fashion designer called her new handbag 'The Morrison' as a tribute to her 15-month-old son, Skyler Morrison Berman.
The stylist to the stars - who counts Cameron Diaz, Anne Hathaway and Eva Mendes among her A-list clients - tweeted: "Me and @mandanadayani with our Rachel Zoe Fall 2012 Morrison bags, named after my son! xoRZ (sic)"
The picture shows her posing with the black leather bag from her Fall 2012 accessories collection alongside Mandana Dayani, the vice president of Rachel Zoe Inc.
Rachel snapped a similar picture of herself and Mandana holding the bags yesterday (07.06.12), tweeting: "OMG we're matching by accident! Great minds".
Rachel, 40, follows in the footsteps of Victoria Beckham who named one of her own handbag creations Harper after 10-month-old daughter Harper Seven.
Victoria, 37, also announced her bag tribute via twitter earlier this year, uploading a photo of the design along with the caption: "Meet Harper! X vb."
Kate Moss and Nicole Richie have also baptised their clothing and perfume designs in honour of their children.