Chinese contemporary ink paintings go on display in New York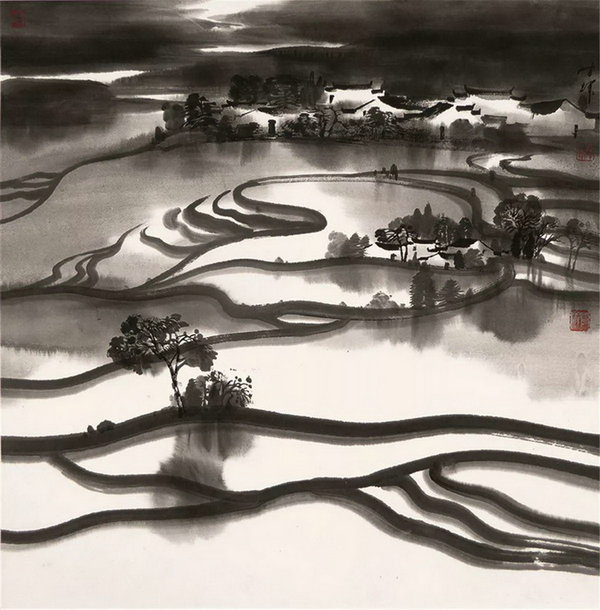 An ink painting showcased at the exhibition Oriental Ink Painting at New York. [Photo/Chinaculture.org]
An exhibition titled Oriental Ink Painting was held in New York from Nov 10 to 16.
A total of 52 contemporary ink works from 27 Chinese artists were featured.
Supported by the Ministry of Culture of China, the event was organized by the China National Academy of Painting (CNAP).
Yang Xiaoyang, president of CNAP, said the collaboration on arts between China and the US would promote cultural innovation worldwide. The exhibition aims to present the development of ink paintings in contemporary China.
President of William Paterson University Kathleen Waldron expressed her thanks to CNAP for the organization of the event and other academic exchanges. Her school will go on promoting Chinese art education among students.
About 300 Chinese and American officials and representatives attended the opening ceremony of the exhibition.