Solo shows for decorative arts duo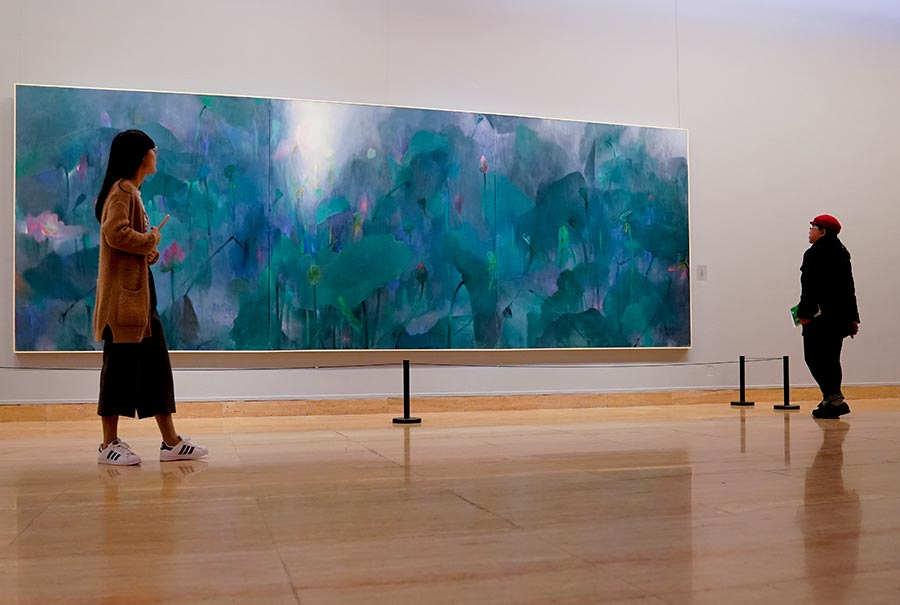 [Photo by Jiang Dong/China Daily]
Artist couple Liu Jude and Zhong Shuheng, both aged 71, studied under leading decorative artist Pang Xunqin, when they attended the art and design department of Tsinghua University in the late 1960s. Since their graduation, they have been pushing the boundaries of decorative art by combining traditional aesthetics with Western styles.
Their separate solo exhibitions are currently running at the National Art Museum of China in Beijing through Sunday.
Liu's paintings and sculptures show the poetic grandeur he derived from growing up on the grasslands of Inner Mongolia.
Zhong's works show her efforts to translate the xieyi (drawing the spirit of beings) style of classic Chinese painting into a modern context.