Innovative ideas turn into profitable businesses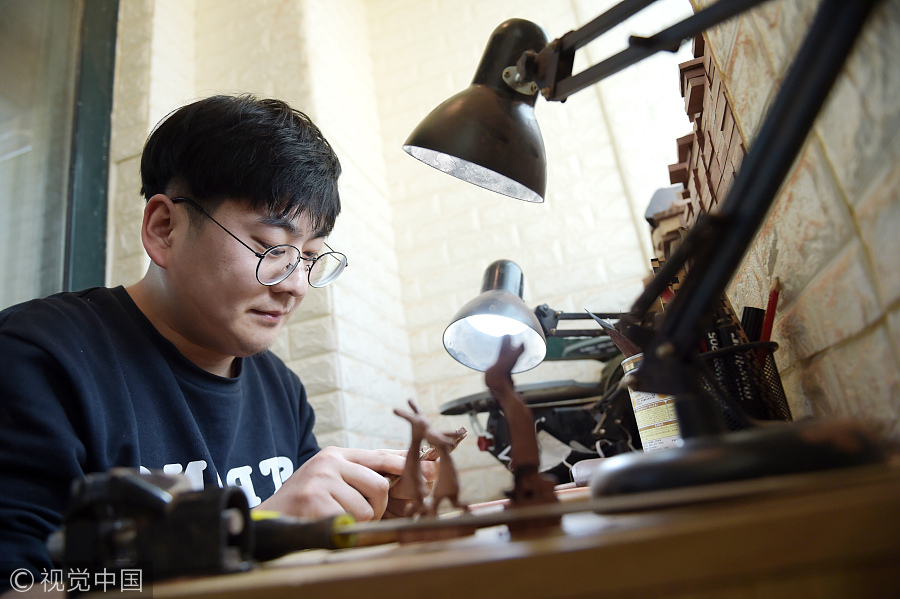 In this photo from Feb 24, 2017, 27-year-old man Ni Zhiyuan carves wooden rabbits, priced between 58 and 200 yuan, making half a month's "white collar" salary in 10 days. Ni works in Qingdao, East China's Shandong province. [Photo/VCG]
Entrepreneurship and innovation have been a trend in modern China, as people young and old start to set up their own businesses with innovative ideas and craftsmanship.
Many ideas have not only brought these entrepreneurs profits, but also created employment and stimulated economic development.
Mass entrepreneurship and innovation, proposed by Chinese Premier Li Keqiang at the 2014 Summer Davos, have given more people the opportunity to better their lives. Let's take a look at some innovative ideas that have or are about to turn into profitable businesses.