Beijing's Tabula Rasa gallery hails creativity of amateur artists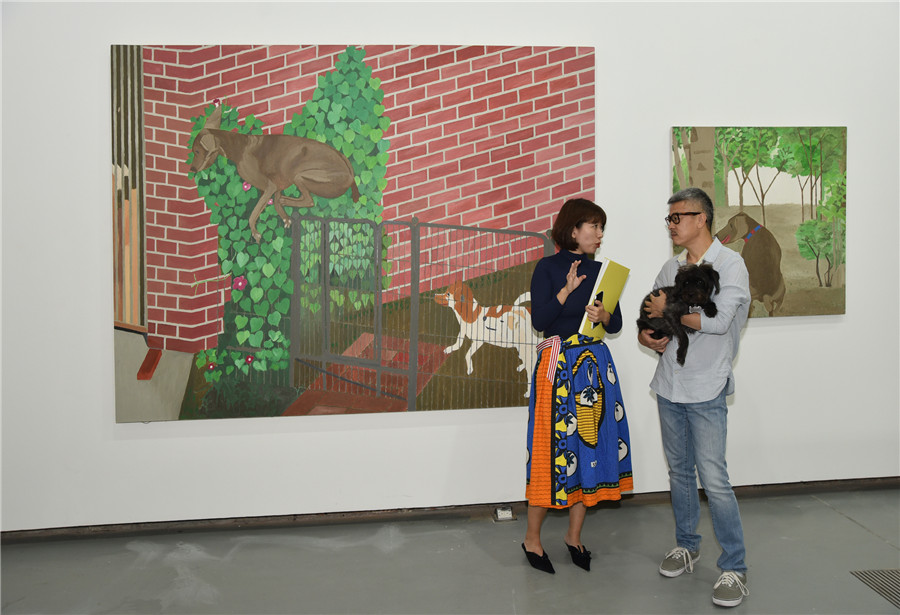 Liu Yiyuan (right), initiator of Almost Art project, talks with a guest at Beijing's Tabula Rasa gallery. [Photo provided to chinadaily.com.cn]
Beijing's Tabula Rasa gallery has held an Almost Art exhibition project since 2015 to encourage the creativity of amateur artists who didn't train at art schools.
The third exhibition, which is currently underway until Sunday, features dozens of paintings and sculptures produced by more than 40 self-taught artists who come from different walks of life.
They include housewives from rural areas, former shop owners, office workers and people suffering mental health issues. They are termed "outsider artists" internationally.