Ode to combating desertification: Art pieces capture beauty of nature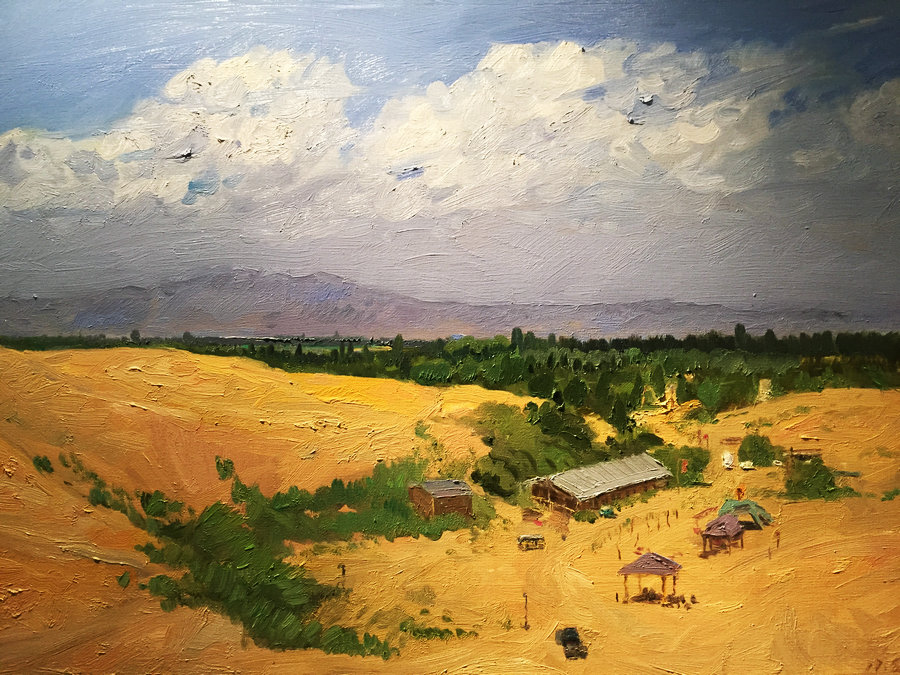 A painting displayed at the exhibition at the Ordos Museum, Inner Mongolia, Sept 11, 2017. [Photo by Li Hongrui/chinadaily.com.cn]
As the UN's 13th Session of the Conference of the Parties to the Convention to Combat Desertification (UNCCD) is being held from Sept 6 in Ordos, Inner Mongolia autonomous region, Chinese artists capture the beauty of nature through oil and ink paintings and sculptures.
On their canvas, yellow desert is dotted with green trees, and clean blue sky with clouds floating above blesses the small cottages on the earth.
They give a glimpse of Chinese people's battle against desertification and their fruitful achievements.
Some pieces also feature a spiritual connection between Mother Nature and her human babies.