Top 10 Fortune Change the World companies
Fortune released its annual Change the World list on Thursday, crowning the New York-headquartered financial services firm JPMorgan Chase & Co for its efforts on designing a blueprint for urban economic revival.
The list, commending companies having a positive social impact through activities which are part of their core business strategy, ranks them by three factors including measurable social impact, business results and degree of innovation.
Dutch Royal DSM Group, the world's biggest maker of vitamins, and Apple Inc have been ranked second and third on the list.
Alibaba Group's financial affiliate Ant Financial, having lured 230 million users in China to track their carbon footprint on its platform Ant Forest, scored sixth on the list, according to Xinhua.
Two other Chinese mainland tech companies, Tencent and Mobike, also made the list, ranking 15th and 17th respectively.
Let's take a look at the top 10 Change the World companies.
No 10 Yara
Industry: Chemicals
Impact Segment: Public health/Nutrition
Value: Helping Tanzania's subsistence farmers make the most of their land.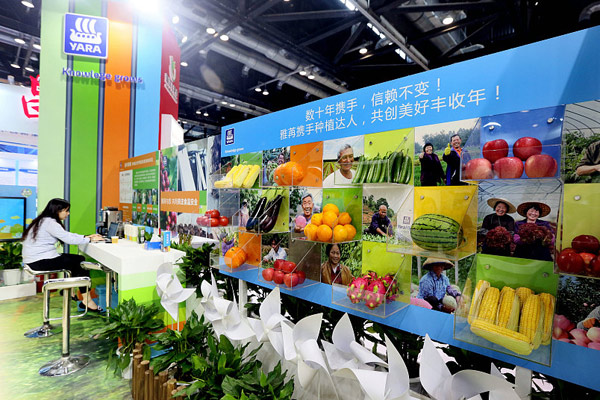 The booth of Norwegian fertilizer company Yara at the China Beijing International Fair for Trade in Services on May 28, 2017. [Photo/VCG]