Potato paintings highlighted at Yunnan expo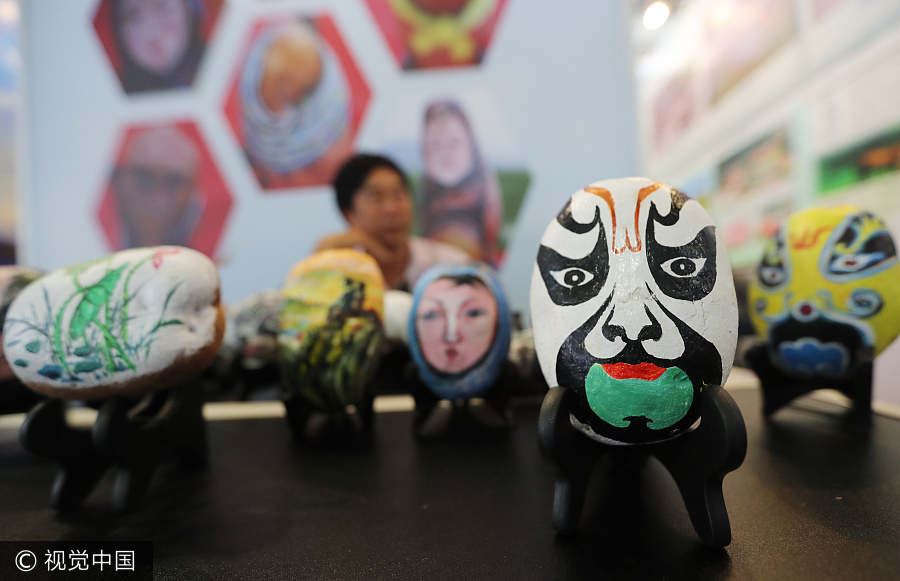 Yam paintings are a highlight at the Creative Yunnan Culture Industries Expo 2017 in Kunming, Yunnan province, on Aug 12. [Photo/VCG]
Peasant painters' yam paintings became a hit among viewers attending the Creative Yunnan Culture Industries Expo 2017, which kicked off in Kunming, Yunnan province, on Aug 10.
The colored yam paintings, also known as potato paintings from Xundian county, were showcased at the expo. The artworks were created using potatoes painted with landscapes, Peking Opera masks, famous figures and animals. The artworks with drawings were also edible after being peeled.
Liu Tianxiang, a peasant painter, said each potato was tailor-painted according to its shape, and even though it sprouts several months later, each piece "looks quite cute".