Woodcarving of ancient masterpiece debuts in North China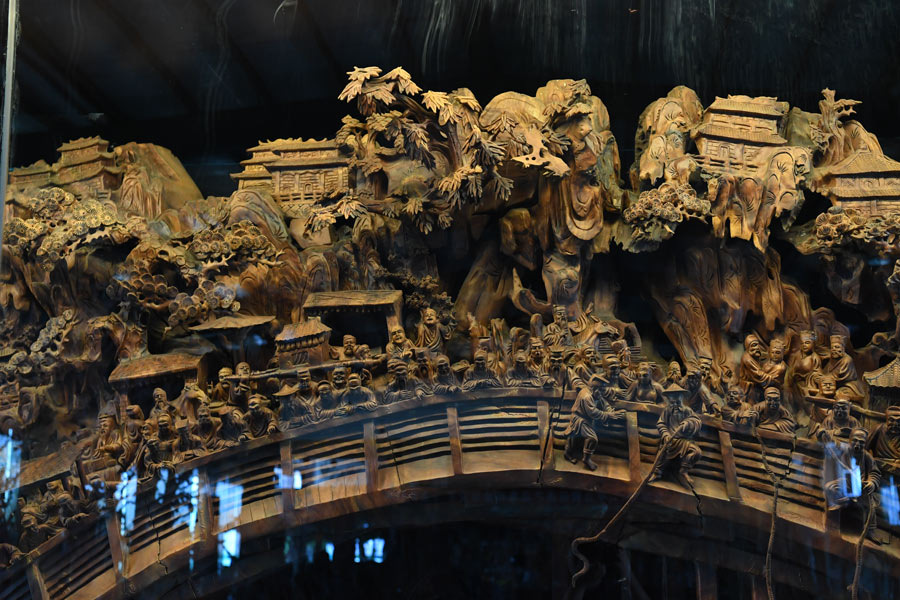 The woodcarving, Riverside Scene at Qingming Festival, debuts in Jinyuan district, Taiyuan city, North China's Shanxi province, on Aug 10, 2017. [Photo provided to chinadaily.com.cn]
An 18-meter-long carved wood version of one of China's most famous paintings, Riverside Scene at Qingming Festival, debuted in Jinyuan district, Taiyuan city, North China's Shanxi province.
Riverside Scene at Qingming Festival is one of the 10 most famous ancient Chinese paintings and has been long crowned as China's top artistic classic. It was created by famous painter Zhang Zeduan during the Northern Song Dynasty (960-1127).
Carved from a 2.56-meter-high, 2.1-meter-wide and 18-meter-tall camphor tree weighing 12 tons, the impressive wood sculpture required 35 artists and craftsmen working five years to complete. The masterpiece depicts 800 people with individual expressions and postures going about their bustling daily lives.