Pop 'til you drop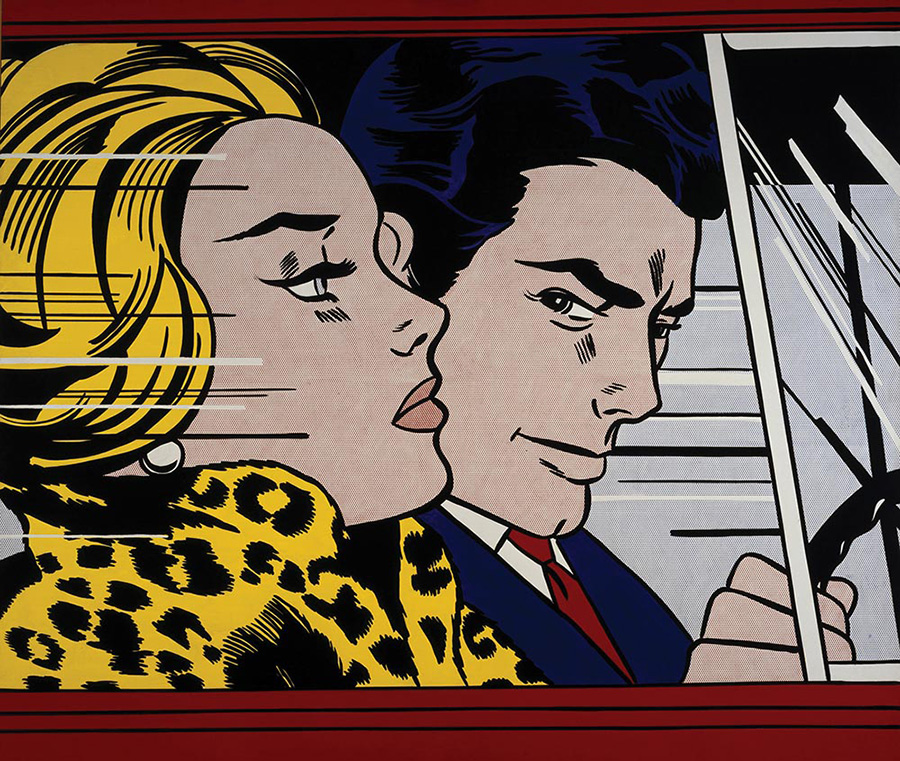 In the Car (1963) by Roy Lichtenstein [Photo provided to China Daily]
"Pow!" "Whaam!" "Varoom!" In addition to the large onomatopoeic graphics on a background of explosive signage, Roy Lichtenstein is also recognised for his 1950s-style comic strip paintings, particularly those picturing the blonde woman and her polished man, who looks like he just stepped off the set of Mad Men.
The American artist commands astounding auction prices and remains highly influential, generally mentioned alongside Andy Warhol, Jasper Johns, James Rosenquist and Tom Wesselmann as the leading figures of the pop art movement. Born to an upper-middle-class Jewish family on Manhattan's Upper West Side, Lichtenstein skyrocketed to prominence in the early 1960s; in 1962, the entire collection from his first pop art solo exhibition at the famed Castelli Gallery sold out in one deal before the show had even started.
Lichtenstein's instantly recognisable tongue-in-cheek parodies of comic strips and advertisement imagery, involving frequent use of stencils, makes a statement about the influence of American mass media and popular culture. His most famous works are clearly commercial in focus, drawing a major point of differentiation from the abstract expressionism that dominated the post-war period.
This September, the Tate Liverpool is holding a free, nine-month exhibition dedicated to Roy Lichtenstein, showcasing more than 20 paintings by the artist. The artworks will include loans from the Roy Lichtenstein Foundation, as well as pieces from the museum's own collection such as Reflections: Art (1988) and the artist's large-scale screen prints from the 1990s. Wow!