Lin Fengmian's works on display in Inner Mongolia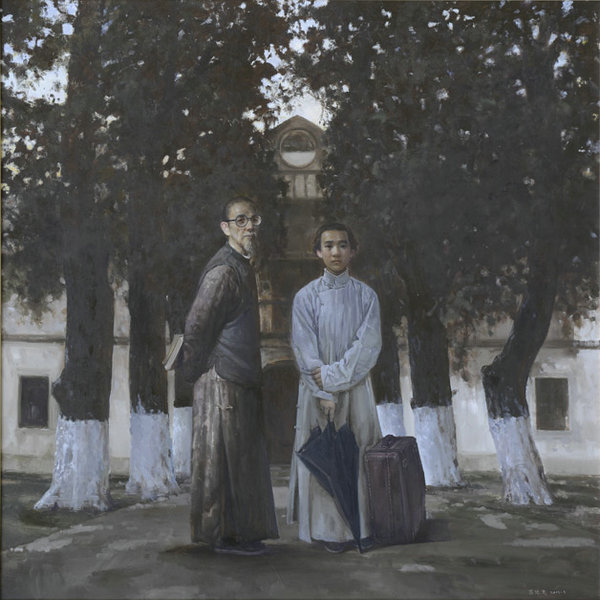 A painting featuring young Lin Fengmian (right) and his teacher was showcased at the exhibition, Baotou, Inner Mongolia, July 8, 2017. [Photo/namoc.org]
In celebration of the 70th anniversary of the founding of Inner Mongolia autonomous region, an exhibition featuring veteran artist Lin Fengmian's art life was recently held in Baotou, Inner Mongolia.
Nineteen photos and portraits of Lin are being showcased along with 34 pieces of art by other painters.
Born into a poor farmer's family in Guangdong in 1900, Lin was the first president of the Chinese Academy of Art. He dedicated his whole life to art education and painting, and developed artwork with an unique style. The artist insisted on promoting new forms of art in China based on traditional Chinese culture, rather than simply replicating Western art.
Lin died in Hong Kong in 1991, at the age of 92.
Running until July 30, the exhibition aims to promote cultural exchanges between Inner Mongolia and Southern China.