Countryside lives depicted in painting exhibit in Beijing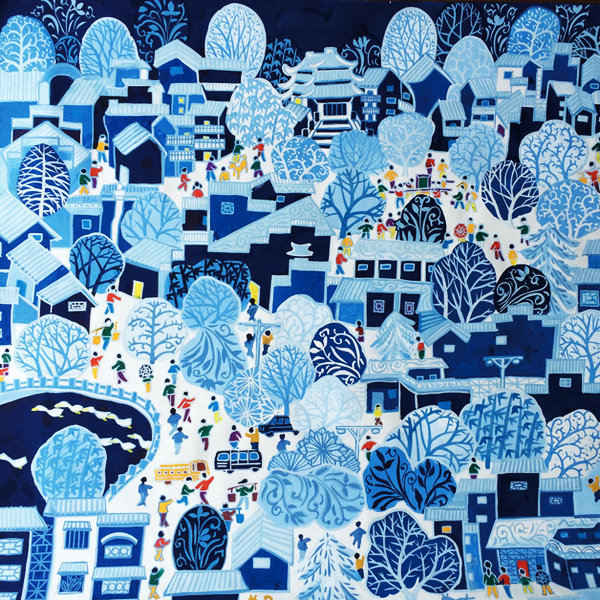 A farmer painting to be shown at the exhibition at the National Art Museum of China, Beijing, May 18-24, 2017. [Photo/namoc.org]
An exhibition featuring paintings of the Chinese countryside will be held at the National Art Museum of China from May 18 to 24.
The showpieces are selected works from dozens of provinces in China.
Such works of art are named "farmer paintings", which focus on depicting the life on the countryside. The creator of a farmer painting often enjoys two identities: farmer and painter.
In bright and blatant colors, farmer paintings often convey a positive spirit. The works on display at the exhibition are farmers' understanding of their "Chinese Dream"- happy and ideal lives.