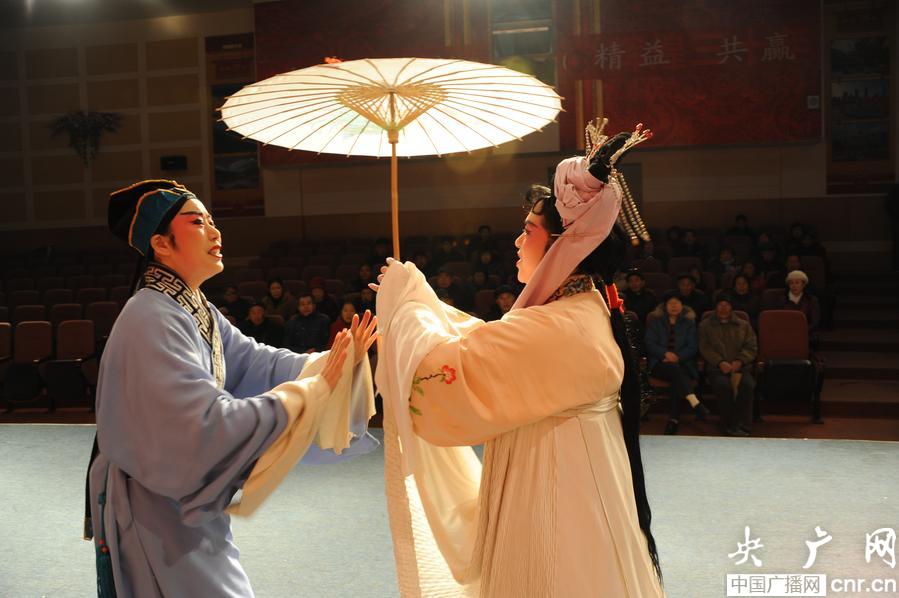 Actors perform Maoqing opera on stage. [Photo/cnr.cn]
Maoqiang, born in eastern China's Shandong province, is a kind of local opera in Jiaodong Peninsula. Having a history of more than two hundred years, Maoqiang is formed on the basis of the folk tune Zhouguzi. Maoqiang was selected as the first batch of national intangible cultural heritage in 2006.
Founded in 1959, the Qingdao Maoqiang Troupe has over 50 performers. The troupe is responsible for inheriting and developing Maoqiang and Yangge in Jiaozhou.