Autumn HK auction to feature contemporary art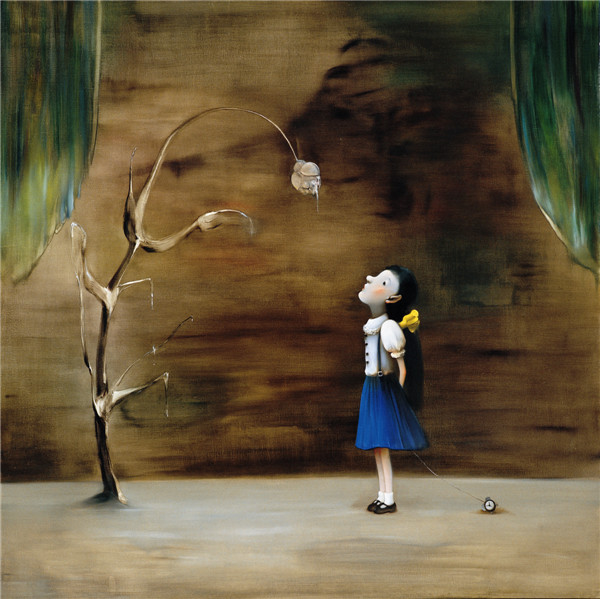 Waiting for Blossom Time, by Chen Ke.
Bonhams' upcoming Hong Kong autumn auction will offer more than 150 paintings of Asian 20th century and contemporary art, featuring works of both established artists like San Yu and Fang Lijun and promising young paintings like Chen Ke.
Following the sale of Zeng Fanzhi's Last Supper, which fetched a record-breaking HK$ 180.4 million ($23.3 million) at Sotheby's Hong Kong sales earlier this month, the art world has been discussing whether it was an isolated case or an indicator of a strong return for Chinese contemporary art within the auction marketplace.
"It's a signal that collectors have regained trust in the contemporary art sector. But I do hope the market will recover at a steady pace, rather than experience a steep rise in prices which is what happened between 2007 and 2009," said Laure Raibaut, senior specialist of contemporary Asian art at Bonhams (Hong Kong).
The contemporary art bubble of 2009 revealed a lack of assessment on artwork which resulted in poor quality paintings being sold at high prices, with many buyers treating art more as an investment asset only to be flipped at a later auction.
Raibaut says collectors are more knowledgeable of the academic values of contemporary artists. "Still, I think they should not only focus on celebrity artists. It's time they pay attention to those young artists who demonstrate creativity and good techniques and have produced quality works of both oil and ink."
The auction, which will run on November 20 - 24, will feature not only Chinese paintings, but Leica cameras and ceramics along with Yixing stoneware from the Jimmy Sha collection and snuff boxes from the Speelman collection.
In London on November 7, Bonhams will auction off a wucai fish bowl from the Ming Dynasty (1368-1644) during its Chinese art sale. The bowl features a bird-themed design with mandarin ducks, geese, swallows and crested egrets in the rippling waters of a lake. The fishbowl was used at the Imperial court.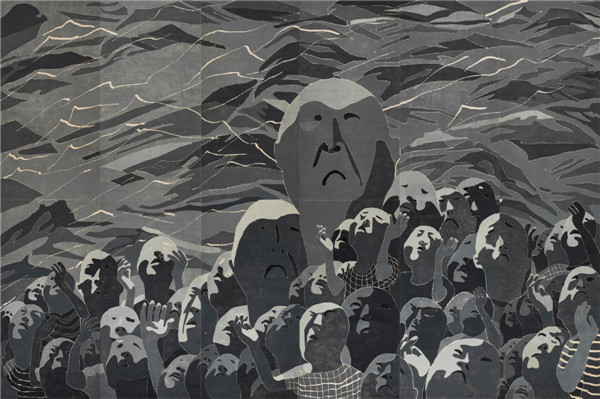 By Fang Lijun, 1999-3-1.