New drama charts changing life in Beijing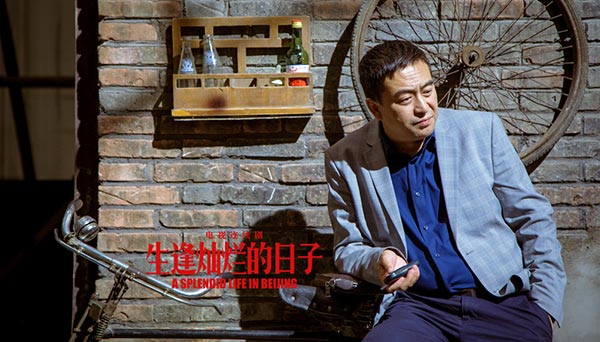 The upcoming TV series A Splendid Life in Beijing will air on Nov 22. [Photo provided to China Daily]
For the award-winning actor and scriptwriter Guo Jinglin, his most impressive memories of Beijing date back to the 1970s.
"People who were born during that decade grew up with unprecedented experiences, such as the era of reform and opening-up in the 1980s, and the boom in China's economy during the 1990s," Guo said at a recent Beijing news conference.
So, the 47-year-old set down his memories and passion for the era to create the upcoming TV series A Splendid Life in Beijing.
The 47-episode drama will start to air on Beijing Satellite TV and video-streaming site iQiyi on Nov 22.
Over the course of events spanning about four decades, the story chronicles the ups and downs in the lives of four brothers born to a Beijing family in the 1970s.
Veteran actor Zhang Jiayi, who shot to fame from the 2009 hit TV series Dwelling Narrowness, plays the second eldest brother, who is transformed from a street boy into a successful entrepreneur.
As well as penning the story, Guo stars as the third eldest brother, a seemingly decent man who struggles with his secrets.
The cast also includes veteran actor Jiang Wu, as well as actresses Che Xiao, Xu Jie'er, Chuo Ni and Zhong Danni.
Director Zhou Youchao said the series faithfully recreates details typical of Beijing life in the 1970s and 1980s, such as popular children's toys of the era and the city's courtyards and alleys.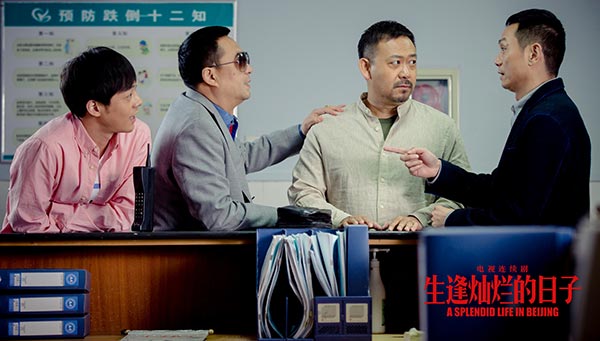 A Splendid Life in Beijing chronicles the ups and downs about four brothers in a Beijing family. [Photo provided to China Daily]