Chinese actor wins big at Tokyo Film Festival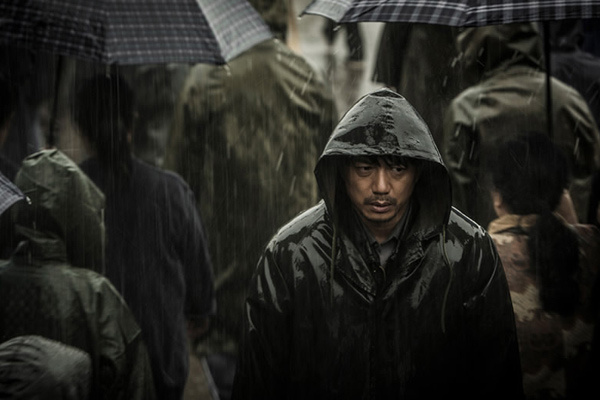 A still from The Looming Storm [Photo/Mtime]
Turkey's "Grain", a monochrome, dystopian sci-fi film, won the festival's top award the Tokyo Sakura Grand Prix and its director Semih Kaplanoglu was awarded the 50,000 US dollars prize. Kaplanoglu directed, wrote and produced the film all by himself.
But it was Malaysia's Edmund Yeo who snatched the Best Director Award for his film "Aqerat", or "We the Dead".
Italy's Silvia Luzi and Luca Bellino won the special jury prize and 20,000 US dollars for their film"Crater", while native director Akiko Ohku won the audience award and 10,000 US dollars for "Tremble All You Want".
Tokyo International Film Festival does not have the sensation of Venice, Berlin or Cannes. Even within Asia, it also falls behind the Busan and Hong Kong film festivals in terms of the caliber of works it attracts. However, the Tokyo fest has its own special draw in that it features films of social relevance. Films screened both in competition and other Asia-related sections highlighted potential social issues.
The festival has also changed the usual red carpet to green carpet to raise environmental awareness.