Indian-born composer set to debut work in Beijing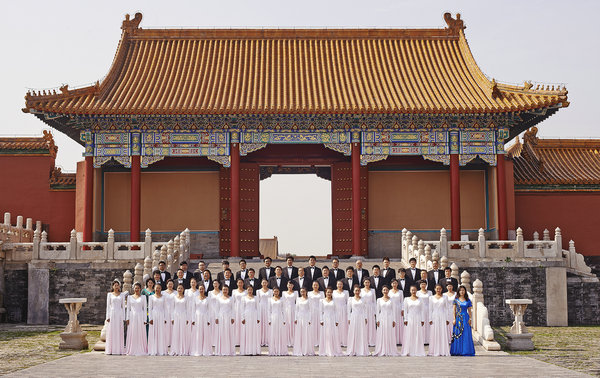 Vijay Upadhyaya will take the baton and lead the China National Symphony Orchestra Chorus to premiere his latest composition, Chang'an Men, in Beijing in November. [Photo provided to China Daily]
Chang'an Men is the second symphony by the 51-year-old composer. It is a musical journey through various periods of Chinese history and culture.
In the work, the composer combines Western symphonic and choral techniques with traditional Chinese music, literature and philosophy.
His first symphony composition, Prayer Flags, premiered in 2014 in Vienna. It is based on Indian literature and melodies.
The 75-minute Chang'an Men, for orchestra, a 16-part chorus and two soloists, contains four movements-the first movement incorporates texts from The Analects by Confucius; the second movement is based on poems from The Book of Songs (Shi Jing), the most ancient collection of Chinese poetry compiled in the 6th century BC; the third movement is inspired by a traditional Nanyin song; and the fourth movement is based on Tao Te Ching, a text written by Chinese sage Laozi around the 6th century BC.
The work also features traditional Chinese instruments, including the guzheng (Chinese zither), and Nanyin singer Cai Yayi.
Cai performs in Nanyin, an ancient Chinese music art form, which was listed as a UNESCO Intangible Cultural Heritage in 2009.
According to the composer, he named the work Chang'an Men, because men in Chinese is gate, and the composition relates to his good wishes for lasting peace.
Chang'an is also the name of the ancient Chinese capital (now known as Xi'an), which was the start of the ancient Silk Road.
"I read Chinese philosophy after I arrived in China. I found that the ideas of Confucius and Laozi are important in the present day, not just for the Chinese, but for the world. For example, we try to escape our daily lives and look for peace," says Upadhyaya.