Musical tribute to the mainland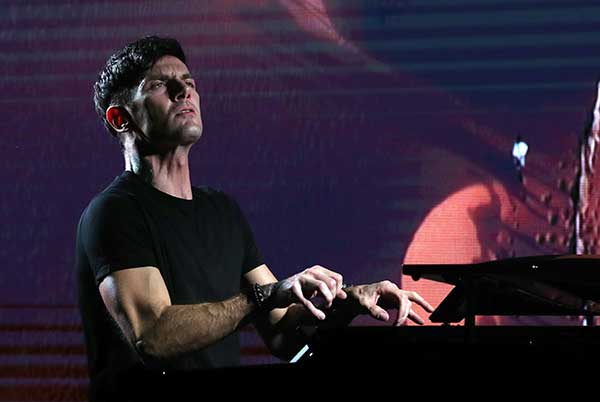 Maksim Mrvica is about to kick off a 34-city tour of China.[Photo by Zou Hong/China Daily]
Maksim Mrvica, a Croatian pianist has just premiered two singles in Beijing, New Silk Road and China Rhapsody
In 2001, Maksim Mrvica, a Croatian-born classical pianist studying in Paris, gained fame as a promising young musician after winning piano competitions in Europe. After watching his performance on TV that year, Tonci Huljic, a Croatian songwriter and producer, approached Mrvica and introduced him to Mel Bush, a concert promoter and music manager, who put on concerts for artists like Led Zeppelin, David Bowie, and Elton John.
At that time, Bush was looking for a classical pianist and hoping to break into the classical crossover market. On meeting Maksim, Bush was impressed by both his rock star image - tattoos, chic hairstyle - and solid piano playing technique.
Bush signed Mrvica on the spot after hearing him play just one piece.
Nearly two decades later, Mrvica, with 11 crossover albums since 2003, has grown into one of the top selling crossover pianists in the world.
His albums, including the hit one, Croatian Rhapsody, in 2015, have sold more than 4 million copies in 57 countries.
Meanwhile, the pianist has just premiered two singles in Beijing, New Silk Road and China Rhapsody, both written by Huljic.