China's cultural industry reports steady value-added growth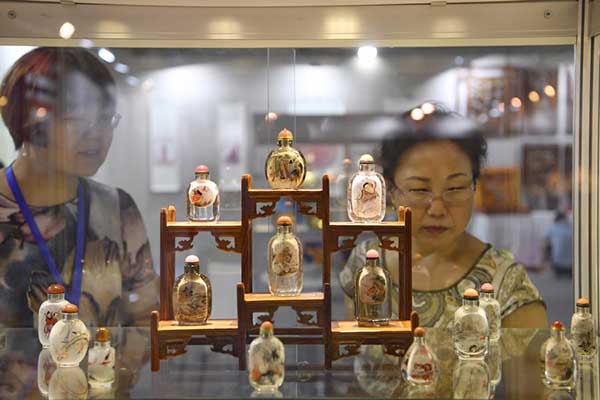 China is planning to develop its cultural industry into a pillar of the national economy by 2020 by upgrading its industrial structure, fostering major brands and boosting consumption.[Photo/Xinhua]
China's cultural industry saw steady value-added growth last year that has played a bigger role in driving broad economic growth, official data showed.
In 2016, the value added of China's culture-related sectors stood at 3.08 trillion yuan (about $463.9 billion), rising 13 percent from the previous year, according to data from the National Bureau of Statistics.
The value added in the industry accounted for 4.14 percent of China's gross domestic product (GDP), up 0.17 percentage point from the share in 2015.
"Steady growth in China's cultural industry has played an important role in facilitating economic restructuring and maintaining healthy growth," the NBS said.
China is planning to develop its cultural industry into a pillar of the national economy by 2020 by upgrading its industrial structure, fostering major brands and boosting consumption.
China's GDP grew 6.9 percent in the first half of 2017, above the government's targeted annual growth of around 6.5 percent.